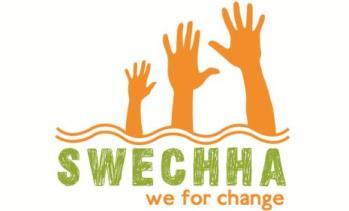 Swechha, a Youth-centric NGO based in New Delhi is presenting an opportunity to attend Influence's I Engage Camp. Influence is a youth programme that focuses on environmental leadership, active citizenship, and volunteering. An NGO that has done commendable work in the fields of environment and social development issues, Swechha opens up another avenue for passionate and driven individuals to take part in a camp that will be held in Kraska, a village in the interiors of Sariska, Rajasthan.
The I Engage camp is an excellent initiative, focusing on exposing the youth to the rural and rustic side of India. It is a brilliant method of making them more sensitive towards rural communities and development. This all-expense paid camp will consist of engaging workshops, interaction with the villagers, theatre and other creative activities coupled with tons of excitement and adventure. The forty best entries will be chosen and the participants will be sent for Influence's I Engage initiative.
A capacity building and orientation workshop is being organised on Saturday, January 12th. This workshop will focus on team building and active citizenship that are essential requirements for the camp, which is to be held on 25th to 29th January 2013. Registration for I Engage has already begun, thus all those interested are advised to register as soon as possible. Applying for this programme includes sending a short paragraph to [email protected], describing yourself as a volunteer and a change maker. Further details are available on Swechha's facebook page-Swechha We for Change Foundation. Swechha is looking forward to active and passionate participation by the youth of this country, in a hope to change the way we think of our countryside and embrace development and community service.