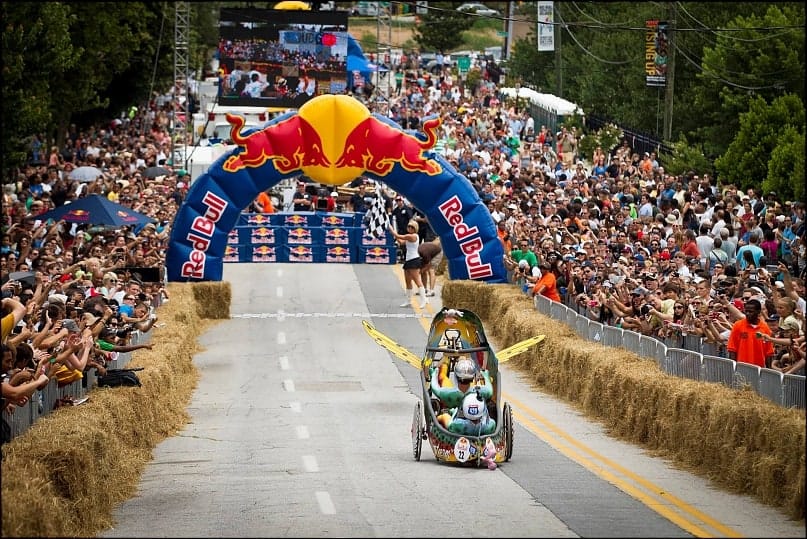 After the completion of all regional qualifiers for the Red Bull Soapbox Derby, this weekend will see the National Finals taking place in Mumbai on 2nd December. The first of its kind in India, the Derby is here not only to challenge all that is conceptualized of cars but even of, who can make cars.
In the road leading towards the Finals, the organizers traveled with the participants all over the city, filming reactions to parking their car-like (and yet not quite) creations. The finals will see seventy teams competing against each other for the grand prize and possibility of representing India in the World Finals in Sao Paulo, Brazil.
The Delhi regional qualifiers which had been adjudged by motosport and rally circuit veterans, Mr. Ashish Jha and Mr. Gaurav Gill saw the team 'Armored' (USIT, IP) winning the first position who will now be competing in the National Finals representing the city. The hosts of the finals will include the familiar faces of Cyrus Broacha, Jose Calvaco and Ramona Arena, while the judges will comprise of Rannvijay Singh, Lisa Haydon and Kunal Vijaykar.