Time spent travelling back and forth from college in metro is perhaps, the worst waste of time as a student. Here are a few suggestions to utilise that time better.
It is not new knowledge that students at the University of Delhi (DU) travel from far off places. We all have a friend (or are the friend) who comes from the peripheries of Noida, Gurgaon, Dwarka, and Ghaziabad in metros. Unfortunately, that also means that there's almost a three-hour long travel waiting every day. The hours in the metro almost all go to waste. However, here are a few ways you can use your metro hours better-
Read books:
It is rightly said that books are everyone's best companion. Reading is not only a form of entertainment but also, an exercise for the brain. There are books on everything under the sun, be it on romance, or on how to become the next billionaire. Small book shops can also be found near Metro Stations, such as the one in front of the Vishwavidhayala metro station, where books are usually available at a much cheaper price.
If carrying heavy books in your already heavy bag isn't your thing, you can also invest in an E-Book reader, or download the various apps that are available to read on your phone. Not only are they convenient to use, but also usually provide books on heavy discounts.
  Watch a TV show:
Through the various apps available for your phone, watching shows has never been easier. One of the easiest forms of entertainment, watching TV shows is a perfect way to pass your time and get into something new. Travel time provides the perfect opportunity for you to finally watch Sacred Games and shut up all the friends who've been asking you to watch it only to hear you say, "time kaha hai."
Netflix, Amazon Prime, Hotstar, all provide a wide variety of content to download and binge on. Depending on how long your travel is, you could catch up on (or re-watch) the twenty-minute episodes of Friends or the hour-long Game of Thrones.
  Listen to podcasts/audiobooks:
If you would rather prefer to gaze outside the window or observe the funny kid in the metro, you can do so while listening to podcasts. Recently gained popularity, podcasts are audio episodes which are recorded as a part of a series. There are podcasts on history, food, comedy, news, fashion, and practically everything else. Usually available for free, you can download apps specifically meant for podcasts or listen to them on music apps like iTunes or Spotify.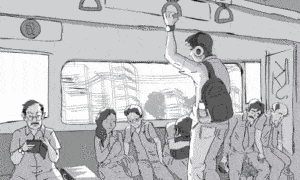 If you are into reading but don't have the patience, you can also explore audiobooks, that has your favourite books read to you by someone. Takes less energy and can also make the story come alive, if read well.
  Learn a new language:
You've perhaps been planning a backpacking trip in France and need to brush up on your French, or want to learn Japanese to understand your favourite anime better. What better time to finally learn a new language than in the metro? Apps like Duolingo have daily 10 to 20-minute tutorials where you can learn any language you want. Travel hours provide the perfect space for you to learn and practice new languages. And being multilingual is always an attractive trait!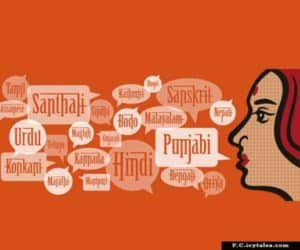 Finish your assignments and reading:
Contrary to popular opinion, hours in the metro can be used to finish your assignments and readings. It gives you an extra edge over your procrastinating self and you don't have to slog much when you get back home. Use the travel time in the morning to finish the assignment you have to submit that very day and haven't started yet. it can even be used to revise the morning before your exams. Not to forget, also leaves you feeling accomplished and productive for the day.
  Sleep:
When nothing works out, sleep! Use this time to catch up on your precious sleep before you go back home and get back to work. Be mindful of your surroundings though, lest you end up missing your station, or worse, your wallet!
Feature Image Credits: DU Beat Archives
Satviki sanjay