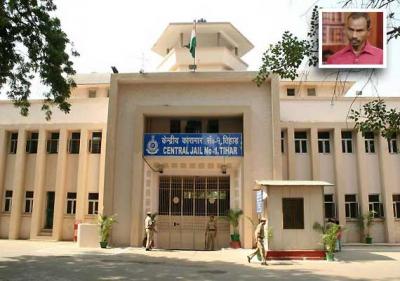 One fine day(a few days ago), the nation woke up to a shocking revelation: Ram Singh, of the 16th December Delhi gang rape dishonor, was found hanging in his cell in Tihar Jail. Hundreds of questions were thrown at the administration of Tihar, the in mates, the guards and the police. ArnabGoswami shouted his lungs out at the failure of the state in keeping one criminal safe.
The mystery of his death still hasn't been resolved. Going by logic, it seems virtually impossible that Ram Singh, with one functioning hand, could make a noose out of his clothes, create a make-shift hanging apparatus, in the middle of the night without disturbing the sleep of his fellow inmates in the same cell or the guard on duty. However, looking at the flipside, the murder of a high profile criminal inside a jail, seems even more atrocious, especially that no evidence has been found yet.
The aim of this article is not to solve the mystery. It is just to highlight two very pertinent questions:
1)Is the apparatus of state functioning so brittle that it can't even keep criminals inside the jail safe?(However oxymoronic this might sound), and
2) Are we seeing a shift in the responsibility in terms of who grants justice to the citizens? Are citizens trying to take the law in their own hands?
Addressing question one first. Tihar Jail houses criminals more than 200% of its capacity. Though separate cells are meant for high profile criminals, they are seldom used because of the over-whelming number of criminals, unless it's an absolute state interference in keeping a criminal isolated.
The other part is of the patrolling that happens in jails, by guards. Reports suggest that CCTV cameras were installed in his cell, but clearly there is a difference between installation of a camera and its actual functioning. Also, guards are supposed to keep a check on the activities of the inmates, whether fellow inmates tried to murder him, or he killed himself, neither activity should have gone undetected in the eyes of the guards.
Coming to question two, in a state it is solely the judiciary that has the right to pass a sentence on a criminal. We don't encourage citizens to become anti-vigilantes. If it was a murder, what prompted other people to murder him? The fact that we know how poor our judicial system is and that justice is seldom granted? Maybe.The fact that he was a national enemy?Again, maybe.
And if it was suicide, what prompted him to take such a step? Frustration?Maybe.Fear?Maybe. But the state doesn't work on the whims and fancies of petty criminals, and their wish can't be our command.
Whatever really happened, amidst all this, apart from life, justice too has been lost.
Image source: http://www.indiatvnews.com