In the month of September, every year for the last 4 decades, the Students Union of AIIMS organises 'Pulse', their annual fest that can be easily considered as one of the most magnanimous fest in India. Also called as "Annual South Asian Socio-Cultural, Literary and Sports meet", the fest this year was held from the 16th to the 22nd September and witnessed participation from 90 colleges and around 6000 students. The fest is like a seven day carnival taking you through the vivid aspects of music, dance, literature, knowledge, drama and culture.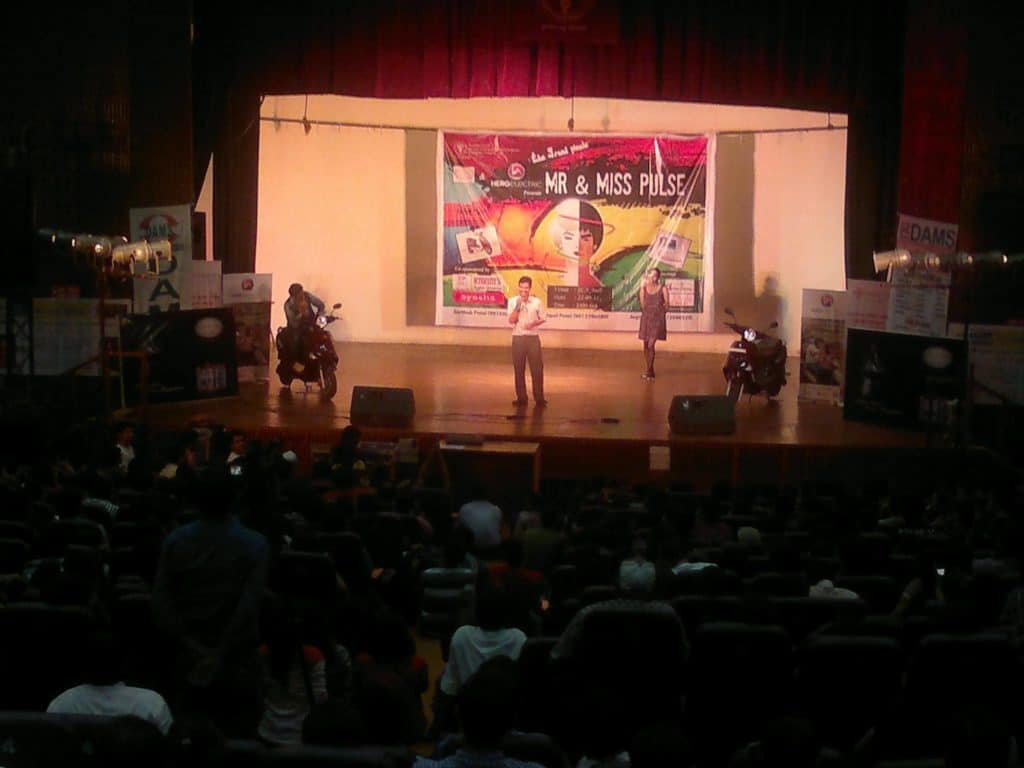 In Pulse 2012, from the very first day till the last, one was busy enjoying various events in the fest.  The fest definitely offered students a lot to savour on. Beginning with the P-wave – a musical drama, the first day saw a variety of events like quizzes, debates, painting competitions etc being organised at various places within the institute. Classical Night took place on the first eve where the great Sarod players, Ayaan and Amaan Ali Khan mesmerised the audience with their splendid performance. One of the best fragments of the fest was the MRC (with the DJ) which continued late into the night for all the seven days. Here the loud and sizzling music surely made even the non -dancers hit the floor.
Events like western dance, light vocal music, street plays, one act plays, girls arm wrestling, Mehndi Competition, Make a Proposal were held in the subsequent days which showcased huge amounts of talent and enthusiasm. There were many teams from DU as well. The Battle of the Bands and the fashion competition displayed emerging talent of the youth. Hogathon – another unique competition – gave an opportunity to all the gluttons to eat the maximum amount of Baskin-Robbins ice cream and drink unlimited cold drink as fast as possible and win fabulous prizes.
The most popular event was undoubtedly the pop- night where Sunidhi Chauhan rocked the stage with her magnificent performance,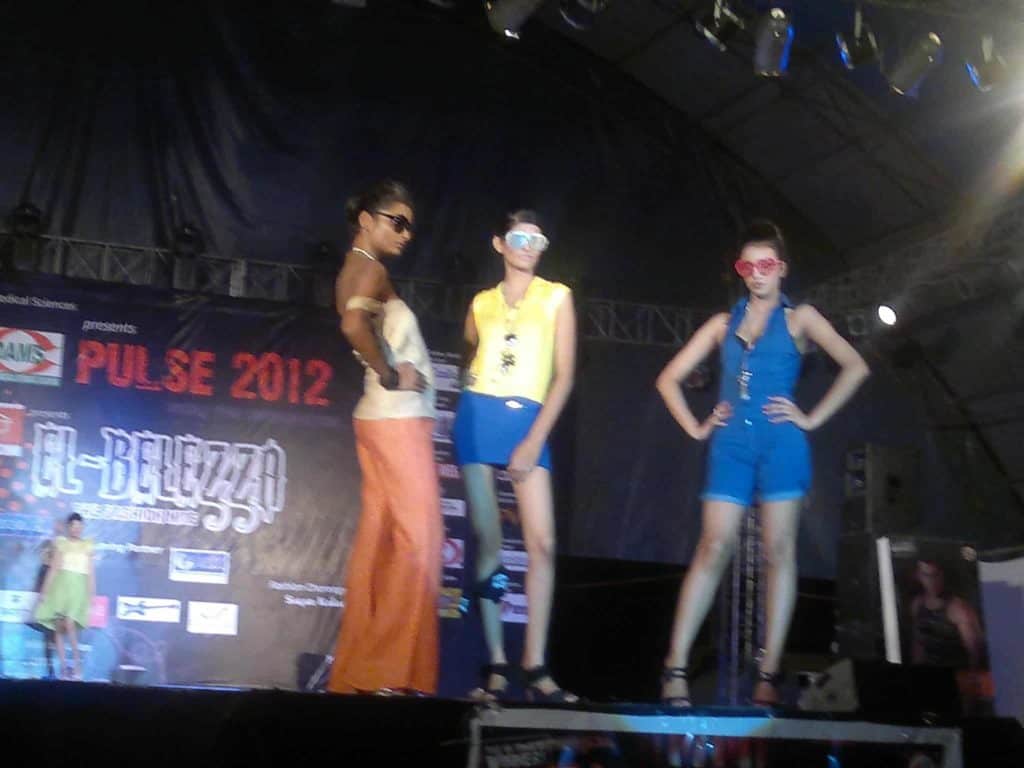 singing popular Bollywood numbers. The Laughter Night saw the old and the young sitting together and enjoying hilarious anecdotes and jokes by many popular TV artists. Rock Night took place on the last day where an amazing performance by Suraj Jagan made everyone run around on the beats of Bhaag-DK Bose.
All in all pulse 2012 was a rollercoaster ride for anyone who got a chance to be a part of it. It was undoubtedly a journey full of fun, drama and joy, a fest that surely enunciates life.