The second edition of 'ONENESS '16', the Annual Cultural festival of the North East Students' Society of Sri Venkateswara College was held on 15 March 2016 at Sri Venkateswara College.

The major attractions of the event included, songs and dances, photography exhibition, attires display, a performance by the band Mixers , and a short talk.
The Guest Speaker Ms. Binalakshmi Nepram, Founder, Manipur Women Gun Survivor's Network; Secretary General, Control Arms Foundation of India, urged the students to embrace the oneness that we all share as Indians. She also stressed on the opportunities that Delhi offers and encouraged the audience to utilize the capitals' most striking feature- its multi diversity in making friends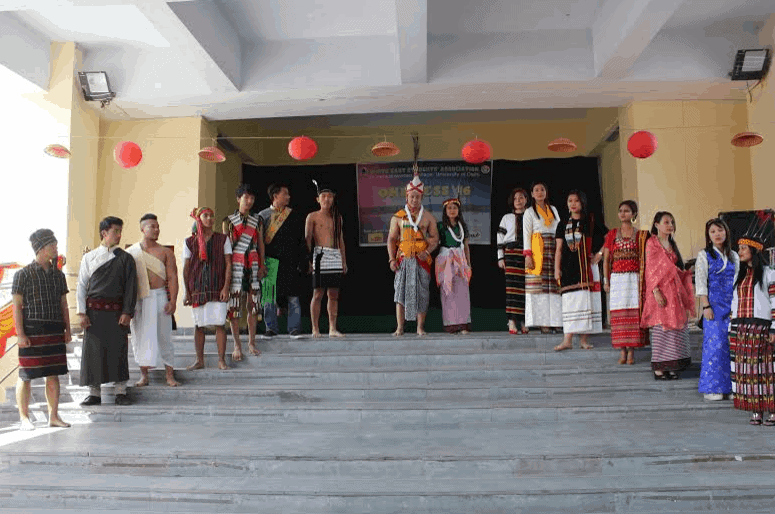 The showcase of folk dance exemplified the richness and culture of the tradition and the 'Mixers', a band from Manipur, based in Delhi performed their songs. Photos of people, landscapes and culture of the North East were also on display.
The finale was the ramp walk in which the attires of the states and major tribes of the region were represented on stage. Where outfits ranged from Mizoram to Ladakh to Manipur and Arunachal Pradesh.

"Our society was formed and recognized two years ago, so this is the second edition of the fest. We formed this Association to facilitate interaction between students from our region along with others in order to debunk stereotypes and raise awareness, to ensure that the students from North East do not face any major problems due to their ethnicity at Delhi, to promote the rich culture and diversity of the region through events like this" said Kakho, Vice President of the society
Shefali Bharati
Image Credits: Shivananda Sharma
Inputs from: Kakho Thaoli