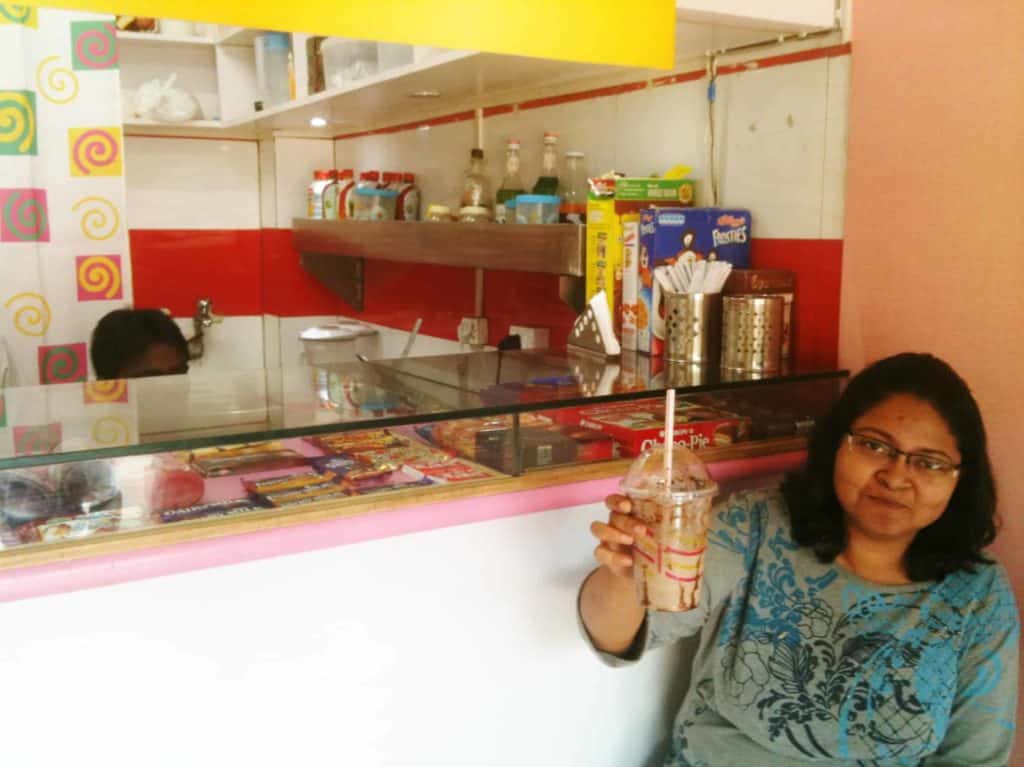 As you enter this Milk Bar situated right next to Chowringhee Lane in Satya Niketan, you wouldn't help but notice your favourite chocolates and your nose will savour some of the best aromas. Fat Cow is an exclusive milk bar serving you some of the most scrumptious and exotic shakes. The menu will excite you as it has numerous options of cookies, cakes and chocolates freshly being converted into mouth-watering shakes. You can choose from a wide variety of the finest chocolates and cookies like Cadbury, After-Eight, Ferrero rocher, M&M's, Oreo and Mc Vities. Fruit and Energy shakes are other options that can be explored.
The most appetizing of all shakes are the assorted ones consisting of world-class flavours like peanut butter, marshmallow, vanilla-mint, muffin and pudding. The shakes are absolutely delicious and succulent. Further on, you can top up your shake with toppings like almonds, choco chips, crumbled cakes or brownies which make every sip even more delightful and lip smacking. "The shakes at Fat Cow are much cheaper and tastier than what you get at most of the cafes and fast food joints", says Vibha Chaudhary a student of Maitreyi College.
The shakes are served in huge take away glasses, and a hearty glass will cost you not more than 80 -90 bucks.