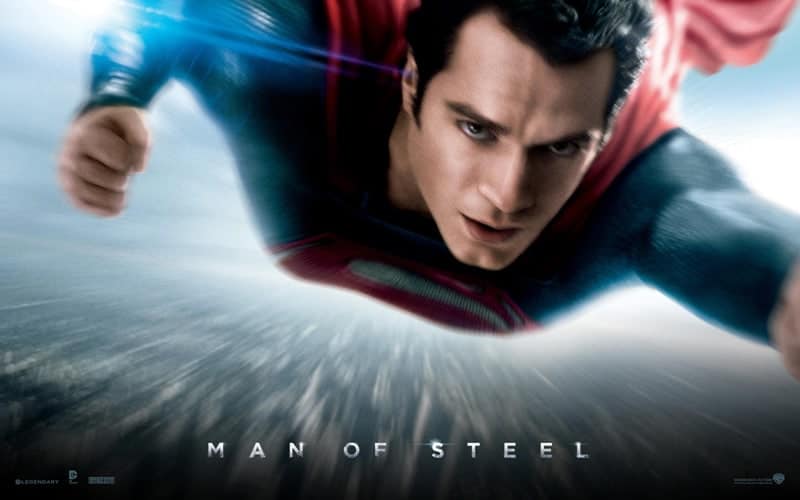 Film – Man of Steel
Starring – Henry Cavill, Amy Adams, Russell Crowe, Michael Shannon, Kevin Costner
Director – Zack Snyder
Producer – Christopher Nolan
Rating – 3/5
The first thing most Superman fanatics would notice is that our hero has finally learned to wear his red underwear on the right side of his pants, and also that, Zack Snyder's steroidal yet sensitive Man of Steel is not a superhero film. To understand what sets Man of Steel well apart from previous efforts to deliver Superman to a mass audience, it's important to keep in mind that the Superman who has shown up in movies and on television to date is only nominally a figure of science fiction. Mr. Clark Kent here has a heart folks. But there is so much even Christopher Nolan can do to make this movie any different from its small-screen counterpart Smallville.
The kickass and bold graphic-laden trailers definitely raised expectations and eyebrows, and also, let down many of us when the actual movie came out. The movie is a cross between the broody Nolan-style and also the loud bone-crunching style of Zack Snyder. 'Man of Steel' is punchy, engaging and fun, but it eventually slips into a final 45 minutes of explosions and fights during which reason starts to vanish and the science gets muddy.
Henry Cavill plays the quintessential wandering 20-something super hero, with the curl on the forehead and dimple on the chin et al. Performances by Michael Shannon and Russell Crowe were laudable, whereas the usually chirpy and fresh Amy Adams disappoints in this one with her 'barely there' role. Mostly, this 'Superman' is more action than angst. But those daddy issues are still in play. The graphics and action sequences were well- directed and engineered, and the soundtrack composed by the legendary Hans Zimmer kept you at the edge of your seat at all times.
So overall, this Superman was a good shot at restarting the franchise with a fresh angle at the storyline. The cinematography was similar to that of a 'Tree of Life' with the beautiful backyard and sunset.
Yet, the Man of Steel failed to enthrall us as much as it was expected earlier.