I still remember my teachers in school detailing some horrifying instances of happens when you step out into the "real-world" where you're no longer sheltered and where you'd need to fend for yourself. Despite our worries, our lives in college turned out just fine. While there was freedom to pursue our interests there also existed a security net for us if we failed.
However, as graduation approaches, the thought of stepping out into the 'actual real-world' seems daunting. There will be no teachers looking out for our interests or professors grading us on our answer sheets. We'd all have to, eventually, wear our adult pants and begin the terrifying process of becoming a self-sufficient adult. No matter how efficient you are at procrastinating, life post-graduation is nearing.
Yes, it's time to become a real-life employed adult. Here our tips to help you ease into this frightening process!
1. Craft a Resume
The first step to the long and tiresome process of securing a job is to build a resume of your accomplishments, talents and internships you might have pursued in college You can start by skimming through some formats, and then continue listing your most recent achievements.You can refer to our guide to slaying your resume, here.
Stalk your college's Placement cell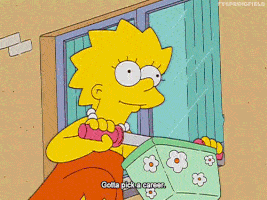 Always stay updated with information about the upcoming placement sessions in your college. Don't be afraid to ask your advisors to skim through your resume. They might not be experts in finding jobs for you, but they might just guide you towards your path to a successful employment.
Look for job postings online
Don't just rely on your placement cells for availing job opportunities. You can also look for job postings online on portals like monsterindia.com and Naukri.com. Go to the websites of companies you're interested in and search for anything that says "hiring," "jobs" or "careers" (or it might just be surrounded by a mystical glow and flashing money signs). If you do come across something you're interested in, all you would have to do is fill an online form and attach a resume and submit it.
Create a LinkedIn profile
When you're looking for jobs online, LinkedIn is a good place to start. The platform helps you connect with people who have the same interests as you and it enables you in growing your network. Once you have an actual profile, you can highlight your key achievements and start branching out to build connections with people. You can read more about navigating LinkedIn to jumpstart your career, here.
Call and follow up
Whether it's your career guidance cell or a mentor from LinkedIn, always make sure to follow up with them. If you asked someone on LinkedIn to go through your resume and they reverted with their recommendations, compile them and get back to them with a revised version of your resume. Connect with hiring managers and keep in touch with them for future job postings. Try to make an unforgettable impression so you can be remembered and you could be one step closer to employment.
To avoid being known as "that annoying kid that keeps calling," it's important to know when you should call. When everything fails use your own judgement.
While following these tips might prepare you for the roller-coaster ride mentally, nothing can truly prepare us for what lies ahead. Inevitably, for better or for worse, we will prioritize our lives differently. But no matter what happens or what we end up doing, may we always remember that it will be totally legit to still hate Mondays!
Image Credits: giphy.com
Feature Image Credits: quotesgram.com
Surbhi Arora