DU Beat ventured into the lanes of Delhi, to explore the niches and corners of our city, and dig out the beauty in dying jobs.
1. Gajra Weavers
Gajra is a flower garland adorned with a traditional attire. While the enchanting fragrance of gajra, made from flowers like chameli, mogra, and bela, is ever lasting the people who weave these for us are now disappearing. Artificial gajras have now become a preferred choice being a cheaper substitute and due to its shelf life. The livelihoods of many depend on selling these gajras, especially in South India, but they now they face struggles to survive.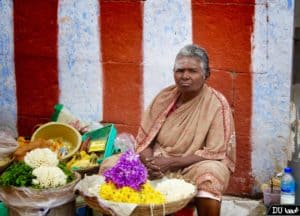 2. Handloom Weavers
In the rapid race of capitalism, where companies compete against each another, and corporate slaves exhaust themselves, our handloom weavers are overtaken by industries producing cheap, fast cloth in multiple designs. Handloom weavers invest greater time and efforts to create each clothing with their ancestral art but now struggle to make ends meet.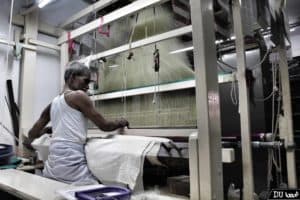 3. Nazar Battu or Lemon Chilli Hanging
Superstitions towards a black cat crossing one's path, cutting nails after sunset and eating meat on certain days persist in India. One such superstition is that a nazar battu or a lemon and chilli hanging can ward off the evil eye. Several people have made a livelihood from selling these hangings but now they face a reduced market. The tedious task of replacing it every few days has pushed people towards buying artificial substitutes from markets.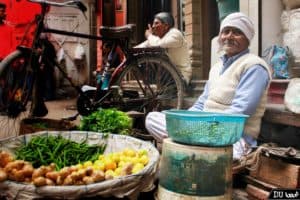 3. Cobblers
Cobblers earn enough only to have a day's meal. On speaking to a few, they displayed fear and apprehension for their survival on rainy days. The work of cobblers, who used to be in demand, is now scarce. Fewer people turn to getting their shoes repaired and prefer discarding them as they begin to tear.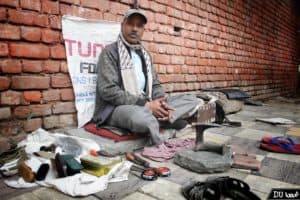 4. Street Food Sellers
Indian street food is not just lip smacking and delicious but also famous all over the world for its wide variety. Due to concerns over hygiene, rise of food chains like Bikanerwala and Haldiram, culture of online ordering and home delivery street food sellers no longer enjoy the same popularity as they did before. Their job and snacks have become exotic touristic spots found in the small streets of Chandni Chowk and Old Delhi.
         A) Nankhataiwala
Nankhatai is a short bread biscuit, packets of which we all receive from our grandparents during the summer vacations. The name of this nankhataiwala is Lal and he turns to this occupation to sustain himself during winters.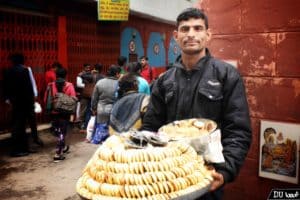 B) Kachauriwala
Breakfast kachauriwalas used to be extremely popular a few decades ago but now no longer remain a go-to option for youngsters or adults.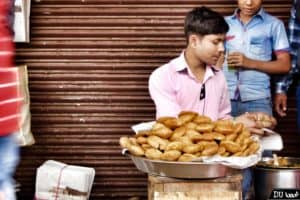 C) Feriwala
A feriwala selling aam papad, anaar dana, murabba, saunf (fennel) and other treats and spices from his stall.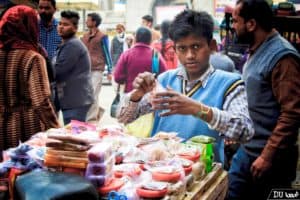 Photostory Image Credits: Deewanshi Vats for DU Beat
Reportage by : Shivani Dadhwal for DU Beat