What makes a truly good movie? Is it the script, the direction, amazing actors or catchy music? This is that one question which everyone ponders upon while judging a movie, whether watched in the luxury of a theatre or in the personal comforts of home. But, wasted money and wasted time, as much as foolishly repeated, can never be forgotten. So, this year, while we faced much disappointment from movies like: ABCD 2, Badlapur, Katti Batti and Shaandaar. Some brilliant films involving Salman's breathtaking performance in Bajrangi Bhaijaan, the beautiful story of a daughter-father relationship in Piku, Kangana's hilarious love escapades in Tanu Weds Manu Returns and Imtiaz's amazing direction in Tamasha, have proven to mend our broken hearts and make us fall in love with movies all over again.
Thus, overall one cannot deny that 2015 has been a terrific year for movie buffs and there's no doubt that the coming year will too, produce equally, or hopefully, even more unforgettable movies for us. Therefore, here's a list of the most anticipated Hollywood and Bollywood movies of 2016:
HOLLYWOOD
1.) Batman V. Superman: Dawn of Justice
Okay, you honestly can't tell me that you haven't been waiting for this to happen on the big screen ever since you read comics or watched cartoons of your favorite superheroes as a kid. No matter how you feel about Zack Snyder's Man of Steel or Ben Aflleck's performances, it's hard not to get excited about watching Batman and Superman- two of the biggest superheroes of all time, at war with one another and then eventually forming a team, alongside Wonder Woman to fight against evil. Whether it will be an epic blockbuster experience or a major disappointment, it's definitely the one you wouldn't want to miss out on. 
Release date: March 25, 2016
2.) Deadpool
With movies like X-Men Origins: Wolverine and Green Lantern repeatedly letting our hopes down, it's going to take much more than just Ryan Reynold's drop dead gorgeous looks and rock-hard abs to fight his way through all the non-convincing arguments of people to watch this one. But then again, the lesser we expect, the more we're surprised, aren't we? I say, give Tim Miller's debut feature film a chance. In fact, for Ryan's insane love for superhero comics and never-ending spirit, I'd even say a thousand times over.
Release date: February 12, 2016
3.) Neighbors 2: Sorority Rising
If you've seen the first part, you're certainly not missing this one. If you haven't, well then, all I can say is that you're in for a treat. With the amazing direction of Nicholas Stoller, the gang's all back, including Zac Efron's charming personality, Seth Rogen's effortless acting, and Rose Byrne's unmatched cuteness, along with the surprise arrival of two new sorority sisters in the neighborhood such as Selena Gomez and Chloe Grace Moretz who are bound to bring their own promising share of crazy uniqueness to the sequel, making it even better than the previous one.
Release date: May, 2016.
The trailers of Neighbors 2 haven't been released. So, here is a trailer of the fun and frolic life of the Neighbors' first movie. If you enjoy this, there's no way you wouldn't love the next one!
4.) Finding Dory
Thirteen years after the release of 'Finding Nemo', which yet remains one of the most loved and best works of Pixar productions, the wait is finally over. Remember that forgettable yet unforgettable cutest little blue fish, we all fell madly in love with? There's only so much we can adore a character and Dory goes beyond any ordinary limits. So, watching a movie based entirely on her, further voiced by the famous personality, Ellen DeGeneres seems like the most perfect splash of happiness we require this summer. No matter how old you are, you're sure to keep this one in the very first priority of your wish list.
Release date: June 17, 2016
5.) The Conjuring 2: The Enfield Poltergeist
Who doesn't love a little horror? Especially if it's directed by James Wan who may be well known for his movies like Saw and Insidious, but mostly for his critically acclaimed 2013 release 'The Conjuring' which was considered as one of the best possession movies ever created and as a result, also succeeded in keeping us terrified for several sleepless nights. The sequel thus, continues the roles of the paranormal activity researchers, Ed and Lorraine Warren, but in a new spine-chilling tale (which also seems to be based on true events- till some extent) revolving around the lives of two sisters, held in a town of Enfield, England. I don't know about you but I'm ready to get spooked all over again, and as much as possible. Are you?
Release date: June 10, 2016
https://www.youtube.com/watch?v=vWnP3ZfV6lo
BOLLYWOOD
1.) Fan
Produced by Aditya Chopra, and directed by Maneesh Sharma (who's best known for his debut film: Band Baaja Baraat) this is a story about a man and his obsession with his favorite movie star , Aryan (Shahrukh Khan) with whom he shares identical looks, further centering on his journey to meet him in Mumbai, India. It seems like this movie is made for every possible fan of Shahrukh Khan, thereby exceeding the expectations increasingly for all. The movie also stars Vaani Kapoor (known for her debut role in Shudh Desi Romance) and Ileana D'Cruz.
Release date: April 15, 2016
2.) Jagga Jasoos
Written and directed by Anurag Basu, this one's a detective-comedy drama starring Ranbir Kapoor, Katrina Kaif, and Govinda, who embark on a classic Indiana Jones' type adventure, in search of the missing father of a teenage detective with the help of his friends. So not only does the story sound fresh and interesting, but with lovebirds like Ranbir and Katrina to pair up once again after APKGK, that too, under Anurag's superb direction (as revealed in Barfi! with Ranbir), the movie seems very promising and definitely worth watching.
Release date: June 3, 2016
Trailer not released.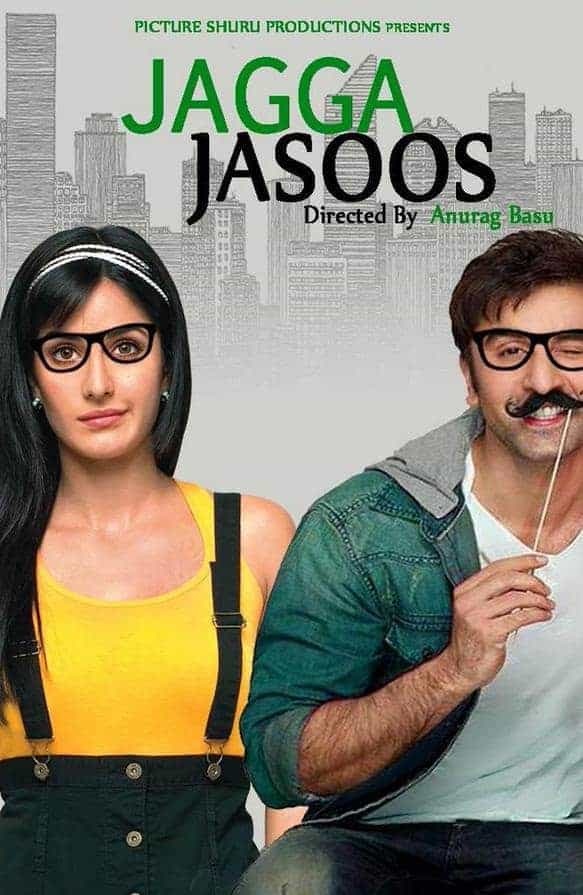 3.) Fitoor
An adaptation of Charles Dickens' beautiful classic novel, Great Expectations, this romantic-drama will be starring Aditya Roy Kapoor and Katrina Kaif as the lead. Directed by Abhishek Kapoor, this movie hopes to inspire the very true idea of love, thereby focusing on not just the aspect of happiness, but a little bit of drama, sadness and passion to go along with it too.  All we can hope is that it lives up to our great expectations as well.
Release date: February 12, 2016
Trailer not released.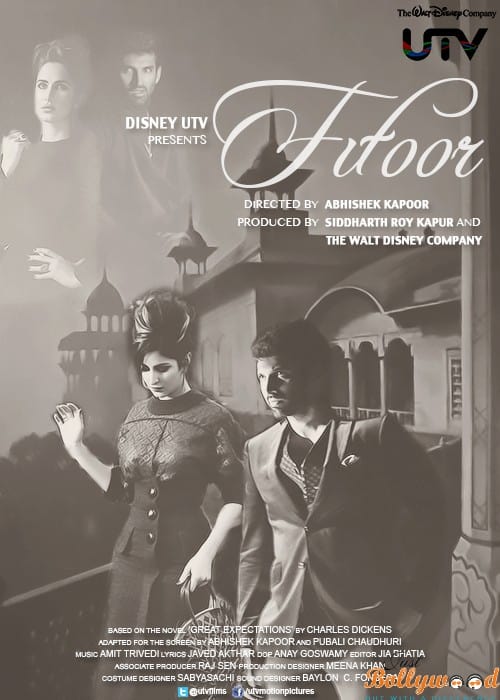 4.) Raees
Hasn't it been long since we saw Shahrukh Khan in an intense role? Thus, with the release of this crime-drama, we'll finally get to watch the King of Romance play an extremely powerful character of a cruel and clever bootlegger whose business is obstructed by a tough policeman (Nawazuddin Siddiqui). The movie also stars the Pakistani actor, Mahira Khan who'll be making her screen debut in Bollywood.
Release date: 8 July, 2016
5.) Kapoor and Sons
As if just one pair of dreamy eyes of Siddharth Malhotra wasn't enough to mesmerize us, this romantic-comedy drama starring Alia Bhatt as the lead, also brought the Pakistani heartthrob Fawad Khan into the picture to charm us all. Produced by Karan Johar and directed by Shakun Batra, whatever the outcome may be, this movie's cast alone is too lovable and irresistible enough to not make anyone watch it as soon as it's released.
Release date: March 18, 2016
Trailer not released.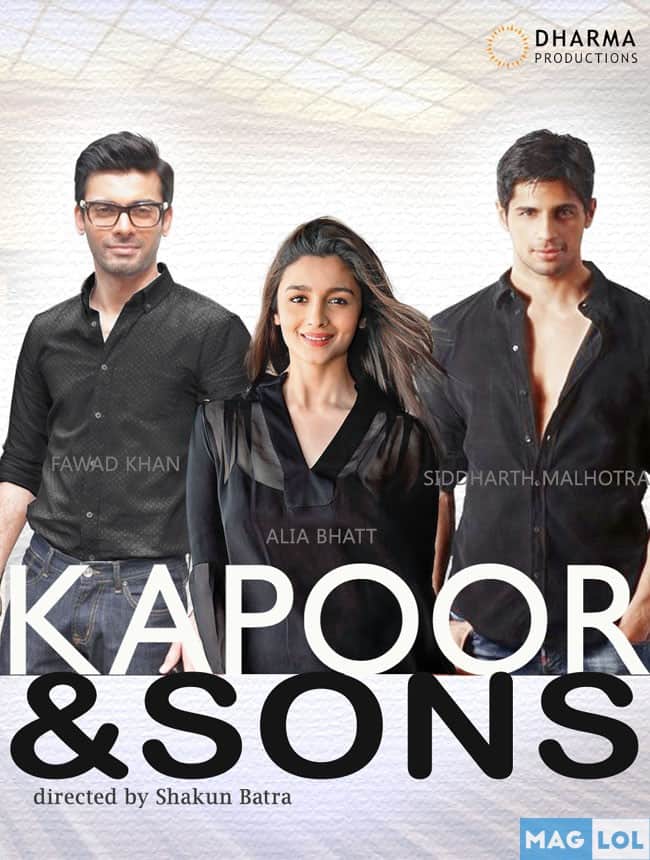 6.) Udta Punjab
Directed by Abhishek Choudhary and starring Shahid Kapoor, Kareena Kapoor (who'll be seen sharing the screen after a very long time) and Alia Bhatt in the lead, this drama-thriller chronicles the story of the issue of substance abuse among youth in the Indian state of Punjab, and thus, promises to bring us something dark and thought-provoking along with an experience entirely different from the ordinary plots of most movies. Now let's hope that's a good different!
Release date: March 2016
Trailer not released.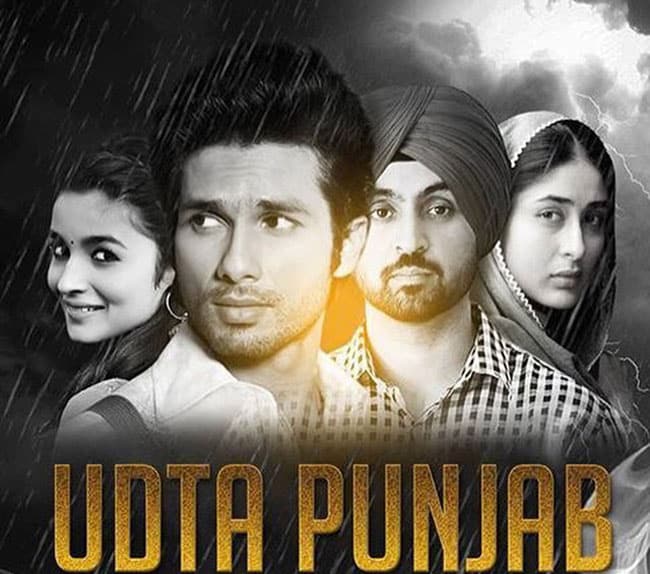 Picture Credits: www.movienasha.com, www.foundpix.com, www.justbollywood.in, www.36.media.tumblr.com, www.hdwallpapershams.com, www.makelifeeasy.in, www.wittyscoop.in
Feature Image Credits: i.ytimg.com