2015 was a year of a lot of global ups, downs and firsts. From women voting in Saudi Arabia for the first time, to the Islamic State carrying out and taking responsibility for terrorist attacks all over the world, we've taken several steps forward and several backwards. Here's taking a look at some of the major things that happened in 2015:
Terrorist attacks:
Boko Haram, the Islamic extremist group that operates in the western African region, continued its attacks and insurgency, especially in Nigeria. In January 2015, Boko Haram militants attacked the Nigerian towns of Baga and Doron Baga leaving scores of men, women and children as casualties. The group also announced its allegiance to ISIL, furthering fears of a stronger global terror network
On January 7, the French satirical weekly, Charlie Hebdo, was attacked by gunmen who identified themselves as belonging to a branch of the terrorist group Al Qaeda, who took responsibility for the attacks. This was followed by a series of related shootings in the Île-de-France region, particularly Paris.
In November, the Islamic State militant group took responsibility for terror attacks in Baghdad as well as the one in Lebanon, Beirut. The attack in Baghdad left 26 people dead and several other injured when a suicide bomber struck a memorial service held for a Shiite militia fighter killed in battle against the Islamic State. The double suicide bombing in Beirut that left more than 40 people dead was the worst terrorist attack there after years.
A series of coordinated terror attacks by the ISIS left Paris reeling in what is being called the deadliest attacks in the European Union since the Madrid train bombings of 2004. The attacks started off with terrorists taking hostages and shooting in the Bataclan theatre, followed by suicide bombings and mass shooting at public places.
2. World Economy:
The Chinese Stock Market crash started on June 12 when the stock market bubble popped. A third of the value of A-shares on the Shanghai Stock Exchange was lost within one month of the event. After three stable weeks the Shanghai index fell again on the 24th of August by 8.48 percent, marking the largest fall since 2007.
Lithuania officially adopted the Euro as its currency on January 1, 2015, which made it the 19

th

country in the Eurozone

The Eurozone crisis grabbed the most eyeballs in the occurrences in the global economy. The Greek government debt crisis reached new heights as Greece missed a critical debt payment of 1.5 billion euros to the International Monetary Fund (IMF), becoming the first advanced economy to do so.
3. Natural Calamities:
A massive 7.8 magnitude Earthquake struck Nepal on 25

th

April, killing thousands of people and injuring several more. The effect was exacerbated by continuous aftershocks in the following days. The Earthquake also triggered several avalanches, one in Mt. Everest and one in the Langtang valley. Several Heritage sites were destroyed as well.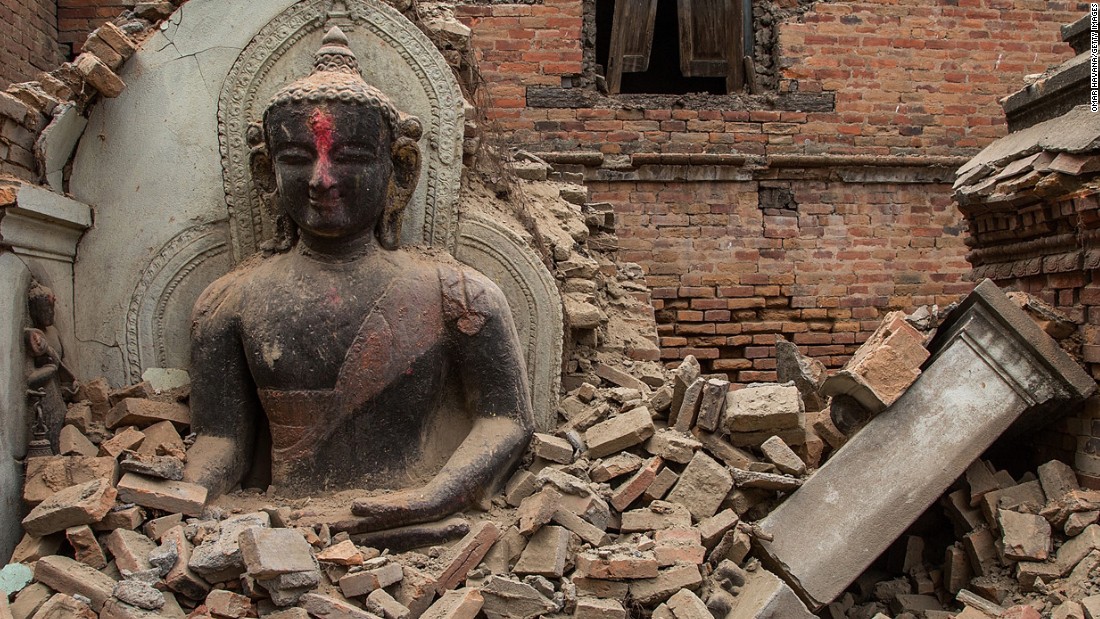 An Earthquake of 8.3 moment magnitude occurred on September 16, offshore from Illapel, Chile, which triggered Tsunami warnings and evacuations of thousands of people.
A strong 7.5 magnitude earthquake shook up South Asia on October 26. It struck in Northern Afghanistan and affected a large area, including Pakistan and northern India. The death toll was well over 300, with major casualties from Afghanistan and Pakisan.
Originating in mid-October, Hurricane Patricia became the most intense tropical cyclone ever recorded in the Western Hemisphere in terms of barometric pressure, and the strongest globally in terms of maximum sustained winds. Its effect in Mexico was tremendous but the location being rural and timely evacuation helped mitigate the loss.
4. Human Rights:
Municipal Elections held on December 12 in Saudi Arabia became the first election in Saudi Arabia in which women were allowed to vote, the first in which they were allowed to run for office, and the first in which women were elected as politicians, with at least five women having claimed seats in Saudi Arabia's municipal polls
In May, Ireland became the the first in the world to legalise same-sex civil marriage by popular vote in a referendum. Ireland also approved a bill on April 2 which extended adoption rights to same-sex couples. On June 26, the United States Supreme Court ruled that state-level bans on same-sex marriage are unconstitutional, thus making same-sex marriage legal nationwide.
The Transgender community also saw unprecedented visibility in 2015, with a lot of attention on Caitlyn Jenner, and Andreja Pejic  becoming the first openly transgender model to land the Vogue cover. Obama also became the first US President to say 'transgender' during State of the Union speech.
Positive changes for the LGBT community weren't limited to the developed, first world nations as Mozambique decriminalized homosexuality June 29 onwards and Mexican Supreme Court also recognizing same-sex marriage, amongst other landmark moments.
5. Scientific Feats:
NASA confirmed the existence of liquid water on Mars on September 28 after 15 years of search for it. The evidence emerged in the form of trickles of liquid water which play a role in sculpting mysterious dark streaks that appear during summertime months on Mars. This discovery has implications for finding life on Mars as well as for planning future human expeditions.
NASA's Dawn Spacecraft became the first mission to achieve orbit around a dwarf planet with Dawn entering Ceres' orbit on March 6.
In June, Cuba became the first country in the world to eradicate mother-to-child transmission of HIV and syphilis, as validated by the WHO.

The country needs to demonstrate that it has seen less than 50 infections from this route of transmission per 100,000 live births for at least one year to earn this validation, and Cuba saw only 2 such infections of HIV and 5 from syphilis in 2013.

Newly discovered extinct species of human, Homo naledi was formally described in September 2015 by a 47-member international team of authors led by American and South African paleoanthropologist Lee Berger of the University of the Witwatersrand. The excavation had started in 2013 by a team entirely consisting of women.
6. Other highlights:
Iran and the group of six nations (called P5+1 countries) the United States, UK, France, China, Russia, and Germany, reach a historic agreement to limit Iran's ability to produce a nuclear weapon in exchange for the lifting of crippling economic sanctions. According to this framework, Iran would redesign, convert, and reduce its nuclear facilities in order to lift all nuclear-related economic sanctions, freeing up tens of billions of dollars in oil revenue and frozen assets.
In October 2015, China decided to end its decades long one-child policy that was initially introduced in 1979 to slow down population growth.

Several World leaders gathered for the

2015 United Nations Climate Change Conference in Paris, which resulted in a historic and ambitious goal to combat climate change. The agreement, which comes into force in 2020, aims to contain the increase in the global average temperature to "well below 2°C above pre-industrial levels and to pursue efforts to limit the temperature increase to 1.5°C above pre-industrial levels."
September 24 saw the deadliest Hajj disaster in history as a crowd collapse caused the death of more than 2000 pilgrims during the annual Hajj pilgrimage in Mecca.
The US saw unprecedented and unparalleled number of rampage killings through mass shootings in 2015. The Charleston church shooting, the Colorado Springs Planned Parenthood clinic shooting and the San Bernardino Shooting were some of the worst mass shootings that took place in the US this year and which raised pertinent questions about gun control.
2015 saw a rising number of refugees and migrants making a journey across the European Union to seek asylum in other countries in an attempt to escape hostile situations in their home countries. According to the United Nations High Commissioner for Refugees, as of December 2015, the top three nationalities of the almost one million Mediterranean Sea arrivals since the beginning of the year are Syrian (50%), Afghan (20%) and Iraqi (7%).  
---
Shubham Kaushik