<![CDATA[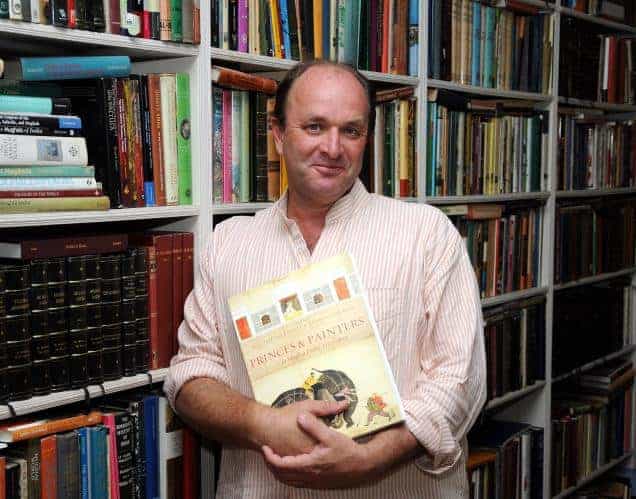 The English Department of Lady Shri Ram College for Women organised a talk by the much-acclaimed author, William Dalrymple, on 27th September. The excitement was palpable in the room overflowing with students as they eagerly awaited the arrival of the author for a talk on Travel writing. Others stood at a Penguin Publishers stall outside, buying his books in the hope of getting a signed copy from him.
William Dalrymple was greeted with hearty and enthusiastic applause as soon as he stepped into the room, slightly flustered and out of breath. The talk proceeded smoothly as everyone listened in rapt attention to his elaboration on the significance of Travel Writing and its relevance in today's time. This was followed by the author reading a couple of excerpts from his books such as City of Djinns, based on Delhi and his most recent novel Nine Lives, a book about nine individuals on their path towards spirituality and salvation. He also read out a couple of paragraphs from his current favourite Travel book titled The Wild Places, by Robert Macfarlane.
With a great sense of humour coupled with an equally wonderful portrayal of sensitivity, Dalrymple managed to capture the imagination of every person sitting in the room. "Thank you Sir, we felt like we were travelling with you and experiencing your adventures first hand as you narrated them to us," was one such heartfelt comment from the audience. A busy round of question and answer followed the talk, where students and staff members quizzed him on varied topics such as his inspirations, the language barrier, stereotypes present in various cultures, until there was absolutely no time left to answer more queries. The two hours ended with hoards of students rushing towards his table as he signed personal copies of his books. The talk succeeded in leaving its audience with a sense of wanderlust after William Dalrymple's vivid descriptions and poetic narration.
Image source: The Hindu
]]>