Celebrating Harry Potter's birthday, DU Beat brings to you 11 ways through which you can access your own Hogwarts at the Delhi University and create your own magic!
Harry Potter has ruled the hearts and souls (refer: Hurcruxes) since we stepped into the Wizarding World through Harry Potter and the Philosopher's Stone in 1997. Today, as we celebrate Harry's 38th birth anniversary, we bring to you a few parallels that you could draw from the world of muggles and magic to the world of the University of Delhi (DU) and the lack of it. Here's tracing your journey at Hogwarts through DU:
The Sorting Hat or in our case, DU cut-offs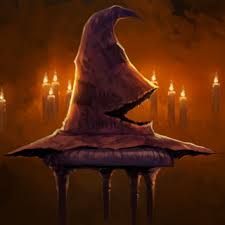 The cut-offs act as a sorting hat (but in our case, they don't really listen to us) as they sort us in different campuses and colleges.
The Four Houses or in our case the different DU Campuses
The sorting Hat, i.e., the cut-off's divide us up in 4 separate houses:
Gryffindor: The South Campus Colleges
Slytherin: The North Campus Colleges
Hufflepuff: The East and Central Delhi Colleges
Ravenclaw: The West Delhi Colleges
Dumbledore's Army or dedicated society members
The societies in every college are led by the man behind the show himself: Albus Dumbledore. (Meeting in secret spaces because the college rarely ever gives you space for your society/ lets you miss classes for meetings)
Errol Weasley or the constantly  glitching DU website
The Weasley's loyal family owl is flown out to us in the form of the DU website, which never works during results or exams or pretty much ever.
Dolores Umbridge or scary faculty members
The professors' and the principals' reactions towards our self-proclaimed autonomy serve as a social manifestation of the most real villain in the series, Dolores Umbridge. (Read: I must not tell lies.)
Rubeus Hagrid or in our case, college gatekeepers
Every college guard is Hagrid. Try sneaking into your college without an ID and you will see what we mean!
Argus Filch and Hostel wardens
Argus Filch is every strict hostel warden ever who holds on to dear curfew as if it were oxygen. How dare you return at 8:01 p.m. when the in-time was 8!
Norris (Filch's Cat) and the one classmate who is the teacher's pet
Every teacher's pet ever is Filch's Cat, ready to rat on us and score extra points with the professor. CR's can sometimes be guilty of doing so.
Voldemort and exams (they must not be named)
The nose-less demon is socially manifested in our lives in the form of exams, with its Horcruxes leaching at our souls all year long through internals and practicals.
11. Howler or an angry phone call from parents
A call from angry parents is just like a howler, involving endless screaming, shouting, and embarrassed silence on our end as we get berated endlessly.
12. Hogsmeade aka Hudson Lane and Satya Niketan
Each Campus has its own Hogsmeade. North Campus has Hudson Lane, South Camus has Satya Niketan, and the off-campus colleges have their own few spots to go drink Butterbeer too!
Every year, the applications are out and the cut-offs release, DU receives its very own fresh batch of Wizards, ready to change the world in their own ways. And even though Hogwarts has no comparison and it never will, we can't help but wonder if Hogwarts is only accessible through Platform Nine and Three Quarters or do we really create our magic, even if it is in the Muggle world.
Feature Image Credits:  Cnet
Muskan Sethi