We bring to you some tips for styling your attire comfortably in the hot and humid weather of Delhi.
Dressing up is a task in this weather, where the temperature is usually more than 35 degree Celsius and the humidity levels do not drop below 70 percent. All the cute outfits get ruined by sweat as soon as you step out of your home. Still, there are ways to save the day by being comfortable yet stylish even on the hottest days. Here are some tips to handle the heatwave in style:
Go Light and Bright
An important thing to consider while picking an outfit is the colour of your clothes. Dark shades are a big no-no. Opt for lighter shades that will reflect heat and light, and keep you cooler. Choose pastel shades or floral prints which are in vogue these days. White shirts and dresses are not a bad option either.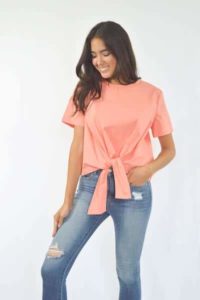 Flowy over Sticky
On the humid days, opt for clothes that do not stick to your body. Such clothes allow for the much-needed ventilation; think flowy dresses, loose-fitting jumpsuits, palazzo pants, etc. Choose straight-fit pants over slim-fit ones. Avoid wearing clothes that are tight or hug your physique uncomfortably, if you wish to stay away from sweat marks.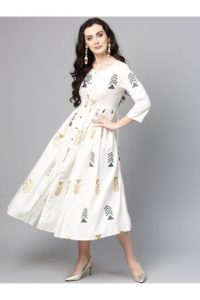 Do Away with Synthetics
Choose cotton, linen, or rayon fabrics if you wish to avoid being sweaty and itchy all day. These fibres absorb moisture and let some air in, allowing you to feel cooler.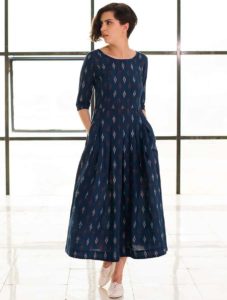 Cut-outs are in
Tops and dresses with cut-out designs are a good option to consider as they help your skin breathe by letting some air in. Besides being summer-friendly, these clothes are fashionable too.
What's on Your Feet?
It is said by our grandmas and grandpas that heat escapes through our head and our feet. So, choosing the right footwear is important too. Try wearing sandals or slip-on's as much as possible. Avoid choosing closed-toe footwear that leads to sweating in the feet and does not let your feet breathe. If you wish to wear shoes, then go for canvas shoes rather than leather ones. Uncomfortable footwear in humidity can lead to foot-sores, making life more troublesome than it already is in the long hours at the University of Delhi.
Accessories to Consider
Sunglasses, hats, or umbrellas are a must in this weather. Choose bright-coloured frames of sunglasses, hats, or caps. Pick small stud earrings rather than bigger ones, and prefer not wearing bigger neckpieces.
Feature Image Credits: Purnima PV for DU Beat
Priya Chauhan