When we talk about the University of Delhi, the idea that it is a world of its own springs to our head. You see people from all over, scattered yet together. The educational hub is also the center of accommodation for thousands of students every year; dispersed in hostels, PGs, and flats.  With its abundant resources and the plethora of markets, the north campus is dotted with shops to get the little, essential, and trivial things done with immediacy.
Have a look at the places of importance located on the campus to help you overcome those logistical hurdles!
Patel Chest
The bustling lane situated between the crossing of Sri Guru Tegh Bahadur Khalsa College and Patel Chest Institute is where all our stationery/photocopy/reading material problems are resolved. You can get photocopies in bulk for a really cheap bargain, along with that last-minute folder or print-out you might need for your internal submission!
Post Office
The written medium shall always thrive, and to cater to the Messenger services of those who reside within the campus, the nearest post offices on campus are two. First, in the lane that runs opposite to gate no. 1 of Hansraj College. Second, the lane opposite to the back entrance of Sparks Mall, Kamla Nagar. Post away!
The Photocopy Shop, Hindu College
Some subjects or papers might not offer tailour-made resources for the student to delve into. Fear not, for photocopy shops like that in Hindu College, proffer reading material at cheap prices. Any study material, notes, even photocopies of books and guides are available here at a moment's notice!
The Many Canteens of DU
From the masala coke, kadak chai, egg curry of DSE to the South Indian delicacies of Anna's Dhaaba (PG Men's Hostel) and Pandit Ji ke paranthe, you can find multiple ranges of eatables for you to fill the tummy to its fullest (because of their herculean quantity). Also, try your taste buds with the sprawling canteens of Mansarovar Hostel and Hindu College.
24/7, Malka Ganj Chowk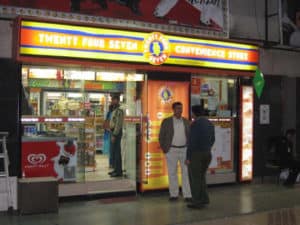 Even at 3 in the night, if you need anything from groceries to personal grooming essentials, this is the place for you. 24/7 is tucked away on the vibrant street leading to Malka Ganj chowk. Get ready to shop, until you drop!
Central Library
From wide ranging books on all subjects and disciplines, it not only provides access to study reference materials, but its quiet environment also gives a place where one can read without any disturbance. The library lies just opposite to the Arts Faculty.
The Kamla Nagar Market
The first place everyone knows about once they step foot here? Yes, the famous Kamla Nagar. It is the hub of every commodity you can think of in your wildest dreams. You can get anything and everything here; from the basics to the very particular requirements.
Laundry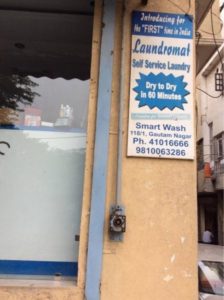 There are so many laundries on campus which charge you based on the kilograms of clothes you want to get washed. R laundry in Kamla, Dhobi Mart in Hudson etc. are popular spots to visit!
Police Station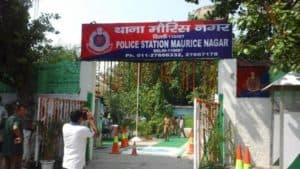 Safety trumps everything. The nearest police station is that of Maurice Nagar. The police inspectors are very friendly; so feel free to go and report about any issue that perturbs you.
Address: Vijay Nagar Marg, Reids Line Delhi Univ Staff Flats, Sarup Nagar, Delhi, 110007
Cafes in Hudson
Now that you are in DU, there will come a lot of occasions which will call for parties or get-togethers with appetising food. Hudson Lane is the landmark to be at! Starting from the Big Yellow Door (BYD), Taxi, Mama's Buoi, Phonebooth, Flames, and much more, get ready to be served an array of dishes on your table!
Be sure keep these places at your fingertips, and you'll have the key to survival for one of the most vibrant and beautiful campuses of the country!
Feature Image Credits: supdelhi.com
Ananya Bhardwaj