In the pulsating city of Delhi, the DU students make for the energetic young bloods who know what they want to achieve and how to raise a voice for it. However, they also believe that to add to the boldness of their personalities, a raw Indian look is a must. And, that is how began the 'Great Indian Trend' tales!
Not only that, the girls here are obsessed with the wackiness, the colours and the varieties that originate from the roots of India. If you wish to taste a tad bit of this trend, Wooplr has penned down a list of 10 things that every Desi Diva should possess in her closet. Here, take a look :
1. Quirky Kurtas
If there could be a better replacement for casual tees, it is kurtas. Free, fun and expressive; what more could we ask for? The best part about purchasing these kurtas is that each looks different and has a different mood to it. They are colourful and can be styled for various occasions.
2. Jazzy Jutties
Looking to spruce up a dull outfit? Go on, add a pair of spunk to your OOTD by including fun jutties. Mirrored, embroidered or embellished; you will be spoilt for choices. Whether an Indian or a western outfit, it will undoubtedly break your shoe monotony.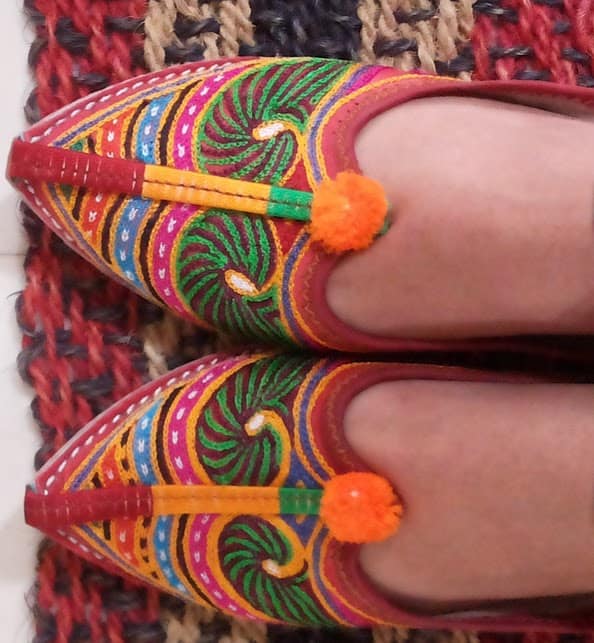 3. Bewitching Bindis
We grew up seeing our mom put on a beautiful bindi on her forehead, which would instantly light up her face. A mother's style mantra never fails to entice the world and we're inspired too. Borrow some inspiration and try on a bindi to complement your kurti or suit outfit. We're sure you will dazzle with this one!
4. Joyful Jhumkas
Whether in DU or not, a jhumka is a must-have accessory for every Delhi girl. A beautiful jhumka can instantly brighten up any outfit and add immediate charm to one's face. A desi diva always knows how to let her jhumkis do all the talking!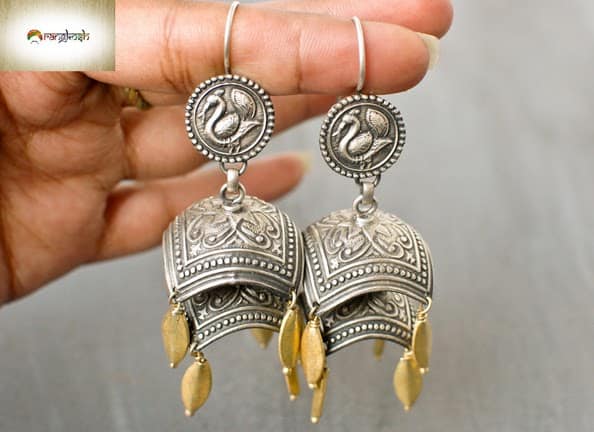 5. Kajal Kamikaze
The eyes are a mirror to your soul and it's only right to enhance it. Every DU girl is a kohl addict, whether it is worn as a liner over the eye or under it. No makeup bag is complete without this beauty basic. It compliments both Indian and western wear so well. So, when you put on your patialias or short kurtas, don't forget to line those beautiful eyes with kohl. One stroke of it and you know you'll be an instant head turner.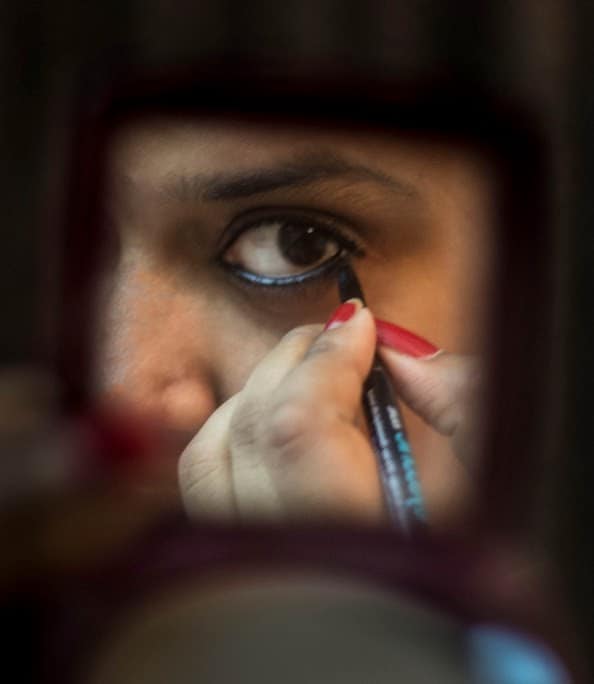 6.Bangle Blaze
When you decide upon an outfit, make sure that you think it through with all the accessories too.
If being a desi girl is your style of the day, then add on some bangles to match it up with your salwaar or contrast it too. A kada, chunky bangles or lots of glass bangles- we love it all! In fact, even when you wear an all-black outfit, bangles can be the standout factor. Bangles are worth to be flaunted, so don't forget to pick the best!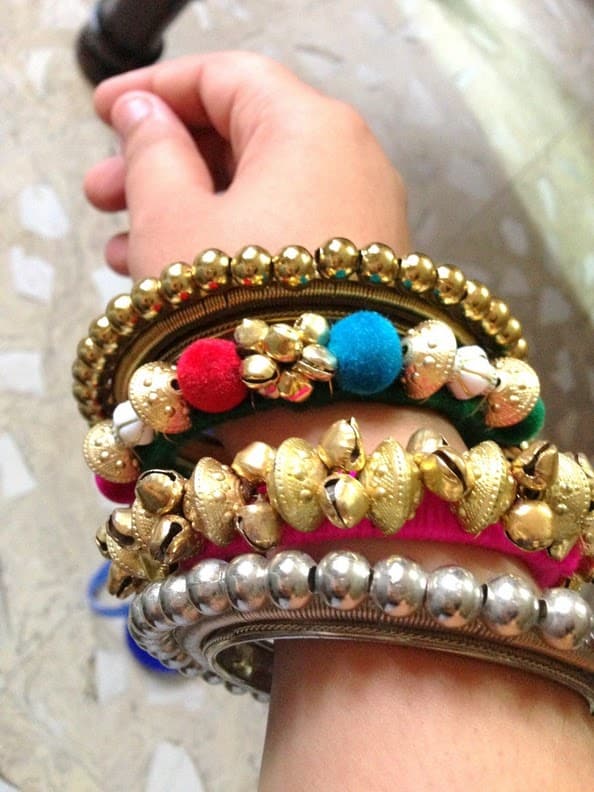 7. Patiala Patola
Borrowed from the Punjabi culture and most widely adopted by the girls of DU, Patialas are definitely for the Patola kudis! Patiala salwars are the best saviours when you don't feel like dressing up and want to be comfortable. If you think these salwars work best with short kurtas, let us introduce you to the trend of baggy tees that can compliment them perfectly. Think Kareena Kapoor in Jab We Met.
8. Dupatta Indulge
This one is dedicated to all you Bollywood lovers. You can add a dash of your own drama and vibe to this one by including it in your outfit. Colourful, printed and with cute little latkans; there are too many options to choose from. As a dupatta, stole or even scarf, you can style it up the way you want. Its super easy, we promise. The star of the season has been the phulkari dupatta, so go, get them!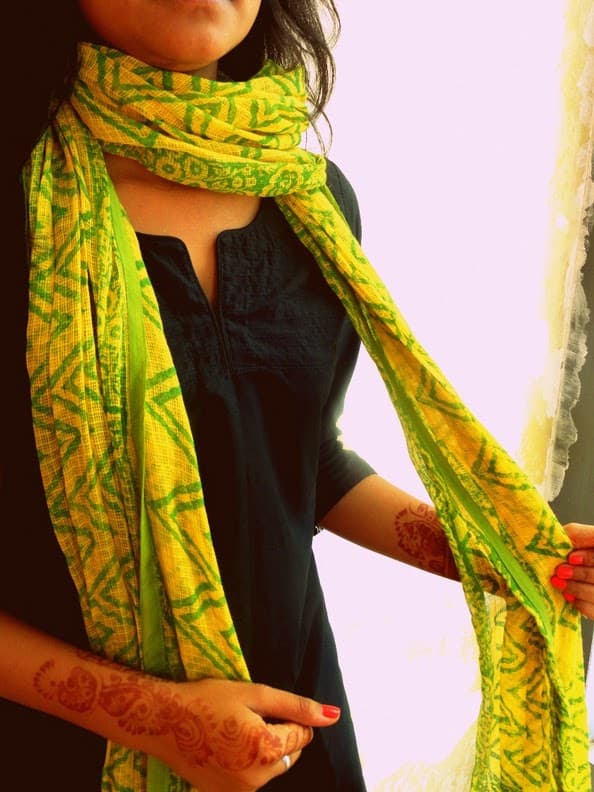 9. Joyful Jholas
Arm candies do make for great eye-candies! Spreading their wonders worldwide for several years now, jhola bags with embroidered and Indian artwork are certainly a catch that you shouldn't miss out on. Make these bags your style statement and we assure you that no other accessory would be needed to make you look exquisite!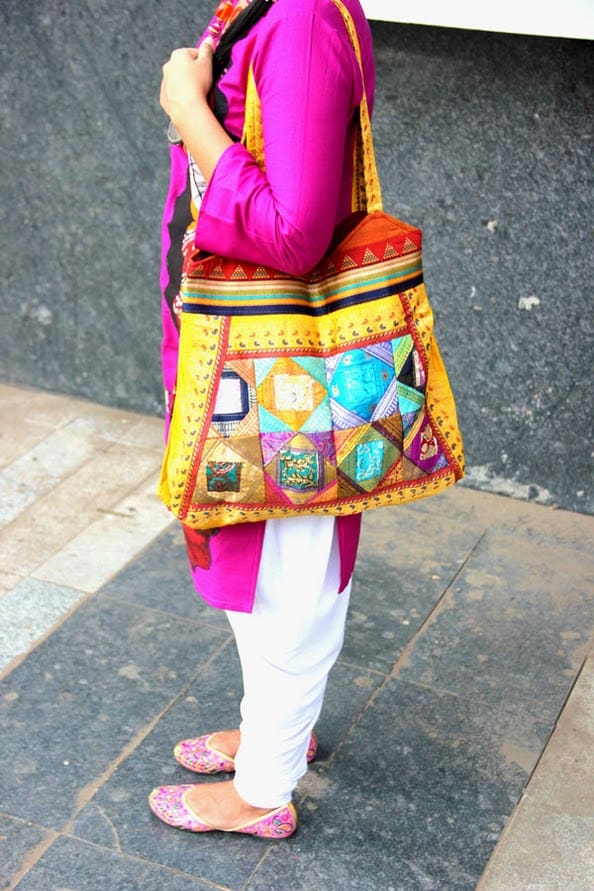 10. Pretty Printed Wrap-Arounds
It's every DU girls' personal favourite! If there is any Indian print you have not yet explored, you should be on a wrap-around skirt hunt. You will easily find such skirts with beautiful traditional block prints like paisley, elephant prints and tribal ones in rustic colours to make it look more desi.
If you are a Desi Diva as well and you want to share your fashion with the world, download the Wooplr app and start posting your best Indian looks.
Provided by Wooplr