Set aside the clichés and the same old hangouts, here are a few unique things to do in our city that will actually expose you to its heart.
Delhi's must-visits are punctuated by its forts, monuments and marketplaces. There's not even a sliver of a doubt that India Gate and Qutub Minar are the city's historical marvels and you need to go enjoy them. But if you really want to know the city or if you've seen the tried-and-true and are looking for something new; here are six off-beat things to do in Delhi:
Naughara Gali's Painted Havelis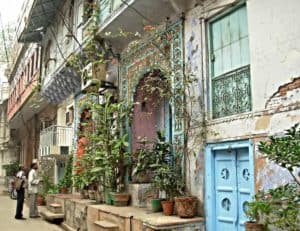 Far from the Chandni Chowk crowd, chaos and chatter, you'll find a peaceful lane located just off of Kinari Bazaar. With its nine painted Jain havelis or mansions built in the 18th century and intricately carved white marble Jain temple, Naughara's little hamlet is a tranquil oasis. The interiors are decorated with murals and paintings in vivid colors. Visit this lane to step into a bygone era but do keep in mind that leather and photography are not permitted inside.
Qawwalis at Nizamuddin Dargah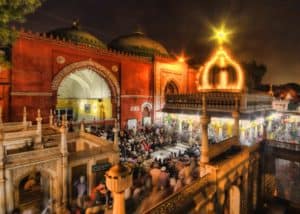 The resting place of one of the most famous Sufi saints, Hazrat Khwaja Nizamuddin Auliya, the Dargah is located in the Nizamuddin West neighbourhood of New Delhi. Thursday evenings are characterised by serenading qawwali renditions by families who have been performing there for centuries, such as the Nizami brothers. Spend an evening with welcoming strangers and gifted artists.
Visit Champa Gali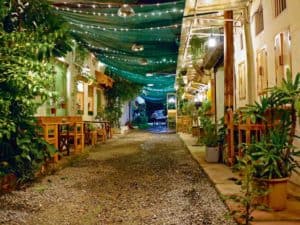 This up and coming local favorite is gradually gaining momentum and has garnered significant popularity among the youth of Delhi, not only for its distinctive food joints and cafes but also for its labyrinthine, Parisian bylanes. Champa Gali exudes a welcoming, old-world charm and is a hotspot of bohemian themed cafeterias, coffee shops, art galleries, and a few stores that offer organic produce and tid-bits. The old ruins of the Saidulajaib neighbourhood, housed next to the Saket locality of South Delhi have been revamped and are now can be found decked with fairy lights, eccentric decor, and taverna-like spaces that are sure to offer a great evening hang-out with friends.
Street Art at Lodhi Art District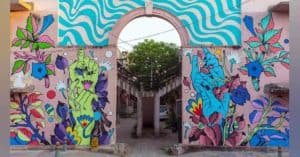 One of the prominent residential districts of Lutyens Delhi has been revived to house India's first public open-air art gallery. Facilitated by St+Art, the alleys of Lodhi Colony are decorated with more than 20 murals, art exhibits, and wall paintings that have been painted by both Indian and International artists. Located between the Meherchand and Khanna Markets of the neighbourhood, the street art at Lodhi is a must-visit on a breezy evening, when you can enjoy a stroll past the creative marvel of these walls and snap a few Instagram-worthy shots. Visit the markets nearby for a bite of delectable street food and do remember to try out the fresh fruit juice from one of many vendors in the vicinity.
Phool Mandi, Ghazipur at the break of dawn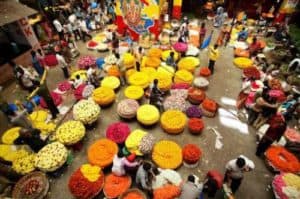 Delhi's famous Phool Mandi or the wholesale flower market offers more than 600 kinds of flowers for sale each morning. Recently shifted from Baba Kharak SIngh Marg to Ghazipur at the Zorawar Singh Marg in the Tis Hazari area, the flower market is a must-visit; whether you are an avid haggler, budding photographer, or simply fond of flowers. The exquisite buds on offer at the market from 4 a.m. to 9 a.m. include tulips from Holland and orchids from Sikkim, and are made available to the retailers and early-shoppers at one-fifth the sale price. The catch is you will have to get to this market as early as possible if you want to escape the mad rush and want to be able to choose your blooms undisturbed. Visit the market for a unique retail experience like never before.
Daryaganj Book Market
Ask any book-lover of Delhi, and they'll tell you about the two kilometer stretch of Daryaganj market which turns into a book paradise every Sunday. Both sides of the road are lined with stalls upon stalls selling all kinds of books – which can be purchased both 'by piece' and 'by kilo'. Located a short auto-ride away from the Chandni Chowk, Daryaganj hosts hordes of book-shoppers on the weekends so make sure to reach by nine in the morning to be able to get what you are looking for.
So, get out there and make the most of your time here, at the place we like to call a myriad of emotions -Delhi!
Feature Image Credits:LBB
Bhavya Pandey