From its campus patrols, the DUB Fashion Police identify what you ought to pick and ditch from the fashion racks!
There is a very fine line between following a trend i.e. endorsing something which is in vogue and overdoing fashion i.e. wearing old couture to death. While the common chica very rarely distinguishes between the two, fashion critics are extremely firm about the distinction in their look books: choose to do the former, and you're a fashionista; whereas the latter would make you a wannabe.
Delhi University is a hotbed for the latest fashion. Yet, most of us end up blindly following trends. To help you stay at the top of your game and not commit any fashion faux pass, we tell you what's HOT and what's NOT, this semester!
HOT: Grab it ASAP!
1. The Bardot Top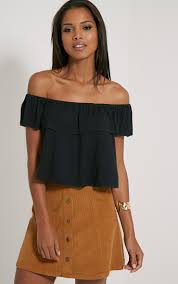 This top gives girls the perfect opportunity to flaunt those beautifully rounded shoulders! Available (right, left and centre!) in different colours, textures, prints and forms; these can be effortlessly paired with denim shorts, jeans and skirts, palazzos and track pants. For more help, take inspiration from Katrina Kaif's enviable collection in Baar Baar Dekho!
2. The Brogues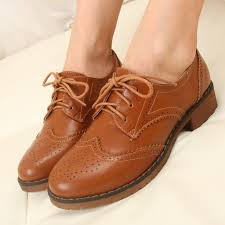 Although these now androgynous shoes were all the rage last year, this year too, they are very much in fashion. Not only do they offer comfort, but a surprising quirk to any boring outfit! The authentic ones that come in leather are a must have, since they can be worn in the approaching fall-winter season too!
NOT: Ouch! Our eyes hurt, so please, trash that murdered fashion!
1. The Plaid Shirt

Trendy in the times of yore (and until last year), clothes in the plaid print were so popular that this year, they just seem so passé! If you don't want to end up looking like the next girl, then ditch the plaid and try stripes instead. A visit to any H&M store will prove how stripes are catching on these days!
2. The Black Choker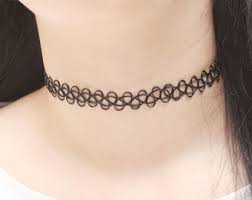 Ariana Grande wore the choker so well that it became a part of every girl's wardrobe. But this one is like those fashion trends that create a riot so fast, that the charm doesn't last for long. Also because these are so easily available, try something unique instead.
3. The Wreath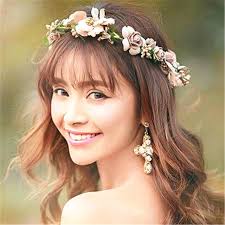 Who doesn't like looking like a princess? But seriously girls, I wore a flower tiara/ wreath to my Official Freshers'. And I'm in my third year right now. Yes, that is how old this accessory is!
Feature Image Credits: http://english.eagetutor.com/