A brief overview of some offbeat and unique museums in Delhi which are worth a visit.
Sulabh International Museum of Toilets
This museum is certainly interesting, and if you find museums boring, this museum certainly won't seem mundane to you. The Sulabh Museum, as the name suggests, contains various exhibits related to the history of toilets from 2500 B.C. to the present day. Divided into three sections, the ancient, the medieval, and the modern, it highlights toilet-related technology from all over the world. The closest metro station is Dwarka sector 9. It would be easy to say without a doubt that the things you will learn at this museum, you won't get to learn anywhere else. If you haven't visited a lot of museums, it would be a good idea to keep this museum as number 1 (no pun intended).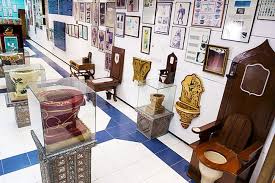 Ghalib Museum and Library
A short auto ride from Hazrat Nizamuddin metro station, The Ghalib Museum and Library is a museum dedicated to the life and times of 18th century Urdu poet Mirza Ghalib. This museum should be on the list of every poetry aficionado and fan of Mirza Ghalib. It is also interesting for those who like history as the museum also houses several coins, seals, as well as pictures of residences and attire from Ghalib's time. The museum is located in the Ghalib Academy building. Humayun's Tomb and Nizamuddin Auliya's tomb are also situated at a walking distance from the museum.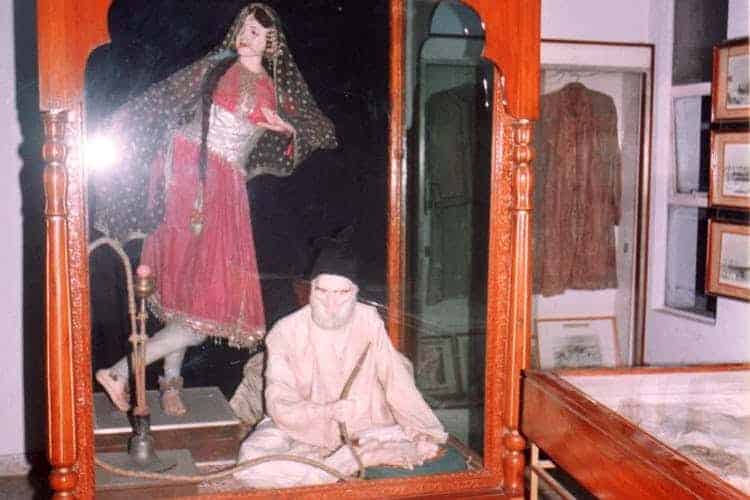 3) National Philatelic Museum
A treat for those of us who liked to collect postage stamps and other souvenirs, the national Philatelic Museum is operated by the Department of Post and contains stamps from throughout India's history and stamps from all over the world. It also exhibits the very first postage stamp used in India in 1854. The museum also contains an amphitheatre, a library, and an area where artists can sit and work. This museum is located in Dak Bhawan and the closest metro station is Patel Chowk on the yellow line.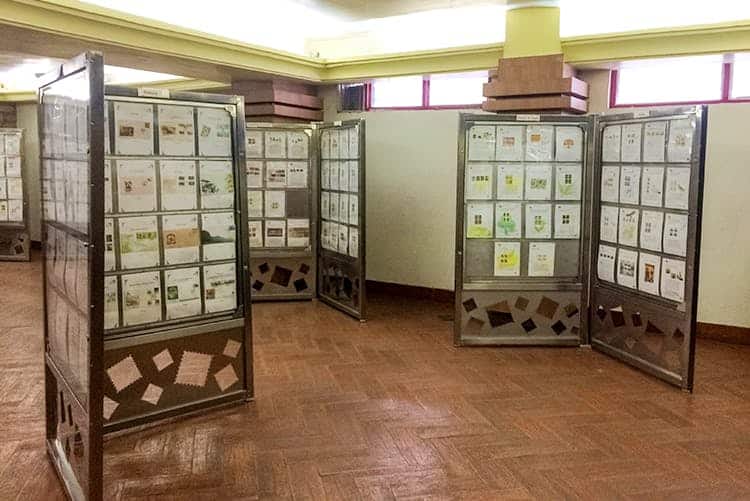 4) Shankar's International Doll Museum
The International Doll Museum might be one of the most diverse museums in terms of where the exhibits are from. Established in 1965, the museum contains 6500 exhibits from 85 countries. It is definitely a must-visit to rekindle that childhood love and fascination many of us have had with dolls. It is right next to the ITO metro station and is situated in Children's Book trust-building. It was set up by K. Shankar Pillai, a political cartoonist. The museum began due to Shankar's idea to collect dolls from various countries and hold exhibitions for poor children after he was gifted a doll from a Hungarian diplomat.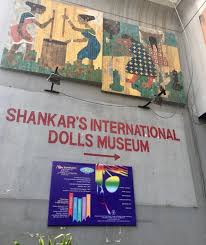 5) Tibet House
An auto ride from either Khan Market or Pragati Maidan metro station, Tibet House is a museum, library, and educational centre present in Lodhi Colony. The five-storied building was established in 1965 by the Dalai Lama to showcase the culture and heritage of Tibet, and also acts as a centre for Buddhist studies. The museum, which takes up one floor is quite small but showcases an interesting range of ancient Tibetan artefacts and craftwork which you might not get to see anywhere else. The library contains a wide range of books about Tibet. Many old and rare books in the library in Tibetan, English, or other languages are found there. Events and programmes on culture and politics in Tibet are also held regularly.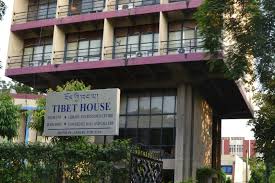 Feature Image Credits: DNA India
Prabhanu Kumar Das