The Electronics Society, St.Stephen's College, organised India's first drone racing event on 31st October, 2015. The chief guest for the event was Ghanshyam Tiwari, Senior Naval Officer, DRDO. The race saw the participation of 12 flyers, four from the college itself and the remaining eight from different professional backgrounds and colleges. Some of the flyers raced hand-made drones that were prepared from scratch and raced them using hand made controllers.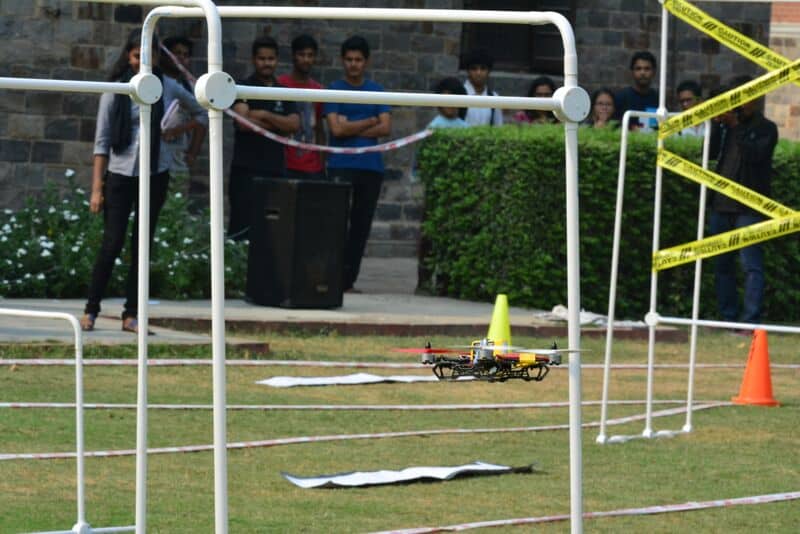 For the race, an obstacle avoidance course was designed and created by the Electronics Society. The participants had to manouvre their drone through several loops along a fixed course. The race was accompanied by an air-show of sorts with the participants making their drones perform air flips and tricky stunts, with a drone occassionally crashing into the trees, before it was hurriedly retrieved. The audience, of over 200 people, watched the skies in awe as the drones flipped and swished through the air. The winner of the race was Maulik Chaudhary, a graduate student and professional RC pilot with over five years of experience. The race also saw the participation of a class 12 student  with six years of experience-evidence of the passion and dedication that the flyers have for this acivity.
Robin John, a third year Physics Honours student, who was one of the organisers of the event, said, "The event was one of of a kind since it was entirely hosted and sponsored by the students. Astartup, spearheaded by third year Physics students, SPARC Robotics, worked in collaboration with the Electronics Society. We constructed our own carbon fibre printed drones from scratch, particularly drones that cost a lot less than the ones available in the market, as well as our own racing track for the drones. The aim was to make it easier for people at the entry level, like hobby flyers and photographers."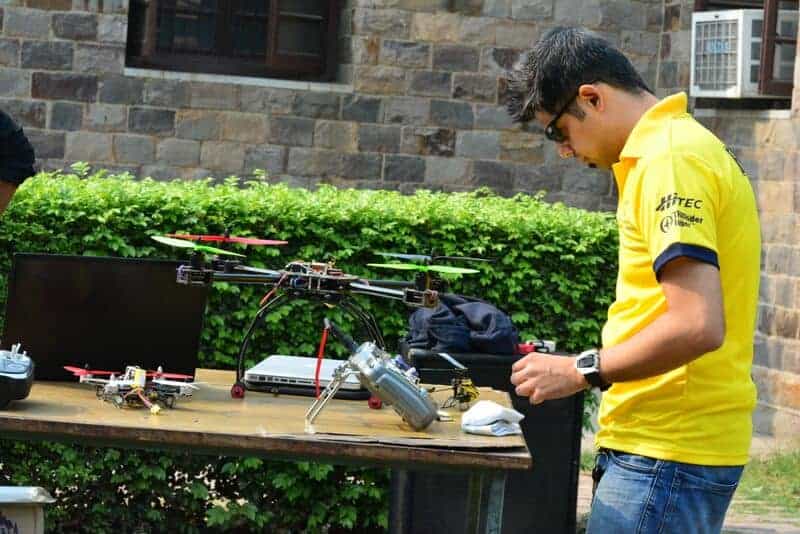 The event was also marked by the simultaneous exhibition of a drone assembly line detailing the manner in which drones are made using modern technology like 3D printers. The race was covered by an in-house drone mounted with a camera for aerial shoots.
Image credits: Akarshan Rao and Sajiv Soni
Abhinaya Harigovind