This year various colleges in Delhi University came out and managed to make their annual fests a success despite the odds being against their favour. This year, Atma Ram Sanatan Dharm College pooled in Punjabi Rap 'Badshah' Bohemia for their annual fest and the college became a talking point all across the University. Here is a candid interview with the college's Student's Union President Amit Kumar who is a 3rd year student of Industrial Chemistry at Atma Ram Sanatan Dharm College.
Hello Amit, congratulations on pulling off such a wonderful college fest this year. Can you take us through your journey of becoming the President?
Thank You. The fest was a landmark achievement and we are elated by the fact that it turned out pretty well. Yes, I was up against various panels in the union elections, and I stood won the elections despite being an Independent candidate. All because of the support I received from my friends, closest aides and home. My aspirations came true but I was aware of the responsibilities that I had to bear in the future.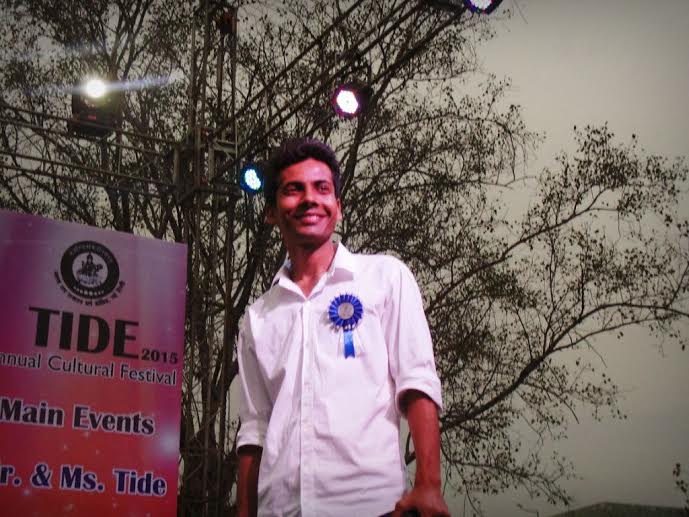 Your tenure as the President is drawing to a close, what were the issues you saw that had to be solved, and how have you dealt with them?
There were quite a lot of issues. In fact in my election manifesto, I had precisely mentioned each and every problem the students generally faced. There were issues with water coolers, women safety, food in the canteen was deplorable and the Wi – Fi wasn't the best. I have managed to deal with majority of the problems. The canteen rate list has been updated, food quality has been upgraded. Special notice is being given to women safety. Washrooms have been cleaned. The college website now contains data related to internals. However the Wi – Fi issue is being looked at and I hope it shall be successfully addressed soon. The Central Placement Cell was inactive. That has been revived and a North East Society has been formed.
One of your Union Members unfortunately passed away in an accident this year. How did you and the Union deal with this incident?
Harish was extremely close to me. He often used to say, "Amit I am with you. You don't have to worry" in decisions that needed his attention. His demise hit me hard. 8th December 2014 is a black day. He was an established leader who spoke only for student welfare.
Ishaan Sengupta
[email protected]