Bazinga is DU Beat's weekly column of almost believable fake news! 
Sometimes loved, sometimes hated, but definitely the column that can't be ignored. That won't be saying much, when it comes to Bazingas. Every Monday at DU Beat, we've tried to come out with unique and fresh ideas for 'our almost believable fake news' column'! Not only have we thoroughly enjoyed the pranks and reactions, but our Bazinga experts were also invited to SRCC this year, to judge a fake news room competition at their Literary Festival, establishing our expertise in the areas of satire, puns and humor.

On the occasion of April Fool's Day today, we bring to you the top 10 most famous Bazingas of the year.
So go through the celebration of Bazingas, and stay tuned for the fresh ones, every week!
DU DECLARES LSR AND ST. STEPHEN'S CAFES TO BE RENAMED AS 'CANTEENS'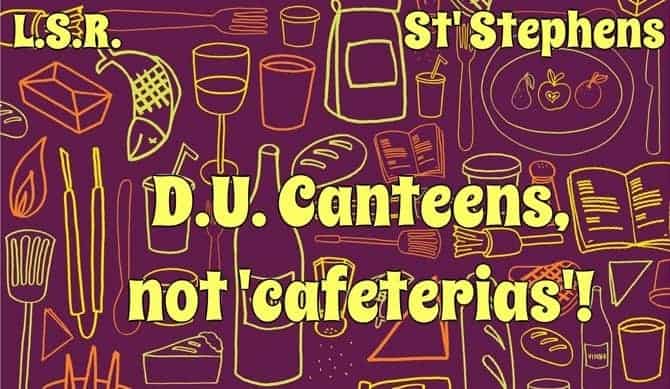 In sharp retaliation to the protesting students at Lady Shri Ram College in the wake of a steep rise in food prices, the DU high command yesterday issued a notice to the college authorities.The notice was in regard to call their cafeteria a canteen like the rest of the university does and not a café.  A similar notice was also issued to St. Stephen's College, it being the only other Delhi University college with a 'café'.
ARVIND KEJRIWAL TO BECOME THE NEW VICE CHANCELLOR OF DELHI UNIVERSITY
The real reason for Arvind Kejriwal's resignation as Delhi's Chief Minister back In February 2014 has finally been unearthed. He was reportedly all set to become the new Vice Chancellor of Delhi University. Kejriwal wanted to target the youth and wanted to bring about change in the nation. He had discovered the perfect way to do so by directly associating with the students and grooming them to make India a better nation. Among the reforms, Kejriwal plans introduce a two year  post graduate course called Master of Dharna Management. Apart from this he will add Muffler Designing as a mandatory subject for under graduates of all courses as a recreational activity.
BOLLYWOOD ALL SET TO MAKE A MOVIE ON THE FAMOUS DELHI UNIVERSITY – FYUP CONTROVERSY
If rumors are to be believed, a leading production house, Pharma Productions, has been inspired by the Delhi University – FYUP controversy and is aiming to en-cash on it, by making a movie on the same theme.The teams for research have been made and are already in function and is evaluating locations like North Campus (DU), Connaught Place, Hauz Khas Village and Satya Niketan. While the major DU officials' characters shall be played by veteran Bollywood actors, the male and female leads and other side roles shall be played by the DU students, auditions for which are currently going on!
DU ORDERS MIRANDA HOUSE AND LSR TO CONVERT TO CO-ED COLLEGES
Under pressure from men's rights activists (or boys who've accidentally sought admission in girls' colleges only to embarrass themselves), Delhi University has issued notices to Miranda House and Lady Sri Ram College for Women (LSR) directing them to become co-educational institutes. The deadline for ratification of the order is before the next academic year. The change is being seen as the biggest since the FYUP mess. While most are happy, few feel their freedom and peace is being put at stake. "BOYS BOYS BOYS." was all we could collect from a girl of the former view. 
EX- FYUP STUDENTS ACCEPT BEING DU'S GUINEA PIGS, THREATEN TO APPLY FOR ANIMAL RIGHTS
Although the Four Year Undergraduate Programme has been rolled back from the University of Delhi, the students of the only FYUP batch are finding it hard to trust the Indian education system. The students having accepted being the 'guinea pigs' of DU, have warned the University of any further exploitation citing support from animal rights activists. If DU further torments the FYUP students, the Prevention of Cruelty to Animals Act, 1960, shall be invoked.
DELHI UNIVERSITY VC GATECRASHES FRESHERS' PARTY!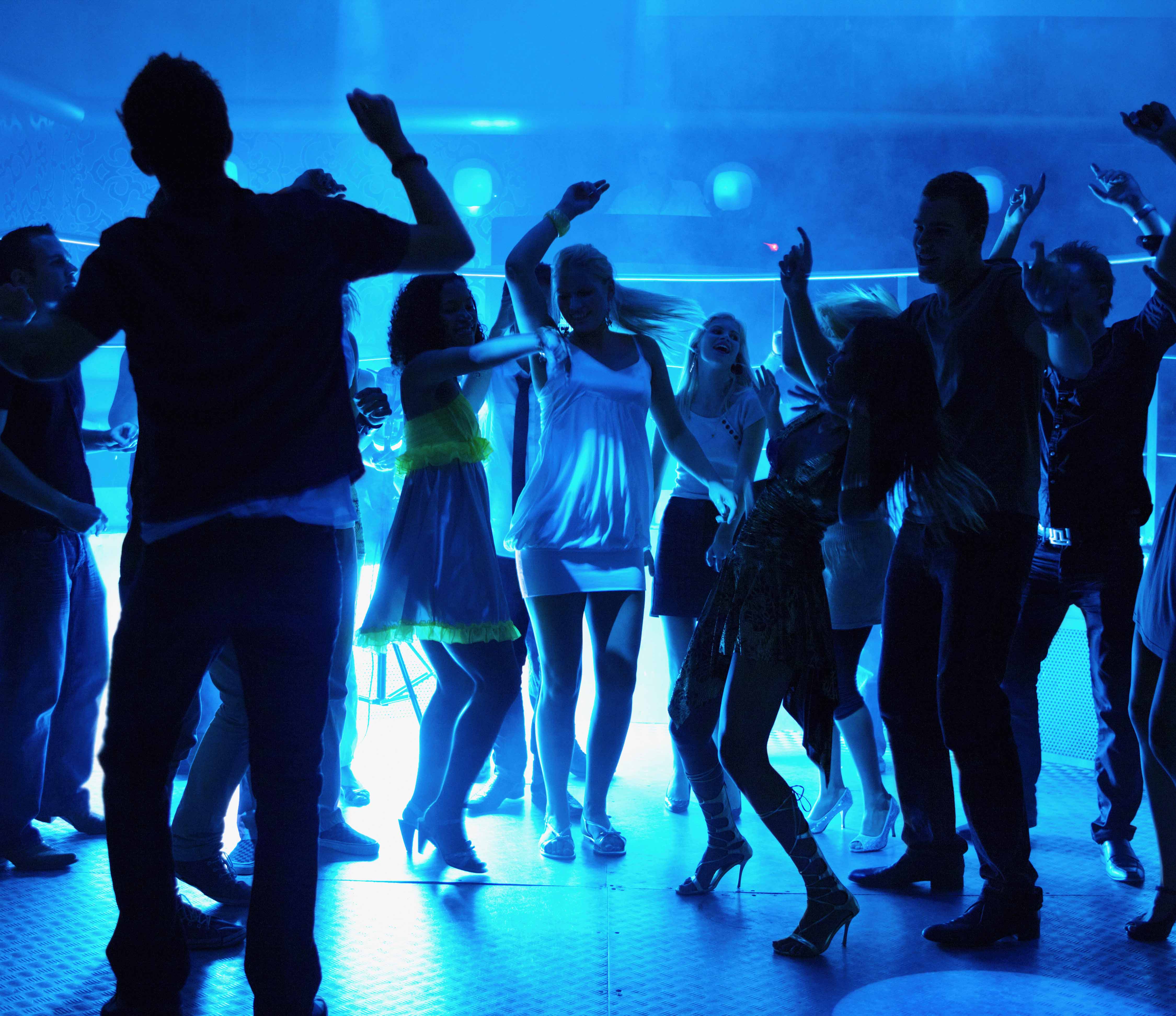 While DU's VC witnessed empty classrooms in an inspection, he decided to join the students for the freshers party in a cafe at Saket. The students in the café panicked and hid their hookahs and beer bottles in a hurry. Some coal from the hookahs fell on a few people's feet, creating a more panicky situation. The VC  asked the DJ to play 4 Bottle Vodka (some argue that they heard him sob and sing "4 Saal Ka Course Tha") and grooved to the beats.
STUDENTS TO NOW GET A LIFELINE WHILE WRITING SEMESTER EXAMS
It's that time of the semester again when students wipe the dust over their books (in some cases, buy books) and prepare to prepare for finals. The ritual, however, it all set to become a little easier this semester onwards as leads from DU's latest Executive Council meeting suggest that limited assistance, in the form of lifelines, will be provided to all exam-takers.
DU BEAT TO LAUNCH A COLUMN 'DUB NE BANA DI JODI' THIS VALENTINE'S DAY
With February's arrival, love has started to fill the air. Going with the festive cheer, DU Beat proudly announces the launch of its new column titled: 'DUB Ne Bana Di Jodi'. As clear from the name itself, the column will be all about match making among DU Beat's avid readers.The weekly column would involve the declaration of a theme on which the interested candidates would be required to send in their views along with personal information, dating preferences (we're LGBT friendly!) and a photo, the same one that happens to be on their Adhaar cards.
DU TO GRANT AIR TRAVEL ALLOWANCE TO OUTSTATION STUDENTS
In a most welcome move, the Students' Welfare Department of the University of Delhi has decided to grant air travel allowance to outstation students living more than 300 km away from Delhi. The cherry on the deal being that they are willing to grant allowances for as many as four round trips to home and back in one academic year, starting this winter vacation!
DU SET TO RENT COLLEGE CAMPUSES AS MARRIAGE BANQUETS
Under the 'DU Vivaah Dhan Yojana' (DVDY), colleges like ?SRCC, Hindu and Lady Shri Ram would be used for lavish weddings with star studded stages whereas smaller ones like ?DCAC would be used as baraat ghars and bhandar ghars to facilitate stay and storage? to use the DU infrastructure and campus in holidays.