Delhi University colleges mark the advent of New Year with prepration for annual cultural festivals in their respective colleges. Fests in DU are usually an affair of scintillating performances by artists and bands, umpteen competitive events and of course high peak cash prizes to the participants.
With Tarang, the annual cultural festival of Lady Shri Ram College for Women wrapping up in the last week, we bring to you top Delhi University fests that one must actually look forward to this season.
Hindu College: Mecca
Expected/Tentative Dates: Last week of February
With eminent bands like Jal, Javed Ali, East India Company, Faridkot, RDB and Indian Ocean- this fest is a must visit every year. The students put in a lot of effort to make this event a perfect high dose of rocking performances, well-directed and enacted theatrical acts and street plays, fashion shows, literary events and much more.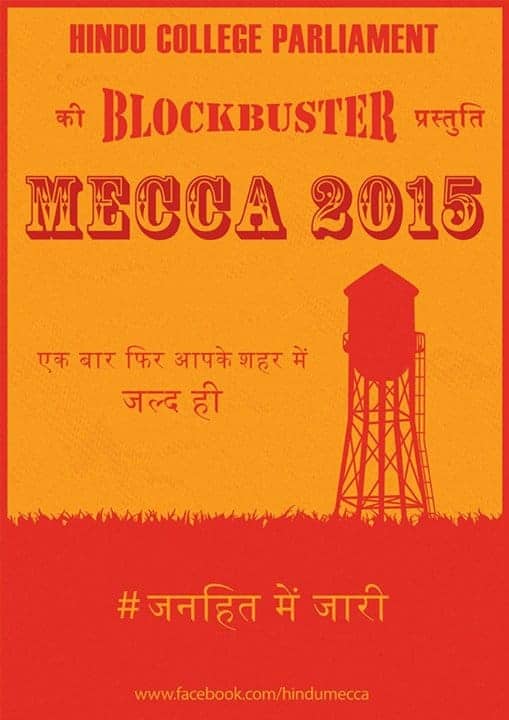 SRCC: Crossroads
Expected/Tentative Dates: First Week of March

Crossroads is a three-four day event which caters to a wide variety of audience as well as participants from top institutes all over the country. If there is one college that can boast of holding successful events with necessary brainstorming like, entrepreneurship competitions on one hand and fun-filled ones like war of DJs, Trampoline Volleyball, Body Zorbing etc on the other, it is none other than Shri Ram College of Commerce.
Past highlights include performances by Salim and Sulaiman, Shankar Mahadevan, Mika, Kailash Kher, Raghu Dixit, Kailash Kher and KK. Like the college itself, its fest too is highly envied by others.
Renaissance: Kirori Mal College
Expected/Tentative Dates: Last week of February
Renaissance'14 was kickstarted by a DJ night hosted by DJ Akansha Popli of MTV fame and concluded on the third day with a number of musical performances by a foreign singer, few local bands and a grand performance by the metal band Parikrama which was formed in KMC itself years ago. Mika Singh was the star performer. The previous years have witnessed the performance of KMC alumni and renowned singer, KK.
Renaissance has a history of presenting delightful musical performances mixed with other events like fashion shows and dance competitions. Renaissance 2014 had also hosted its pre-fest and post-fest celebrations by calling in the star cast of movie Gunday and Main Tera Hero respectively for promotions.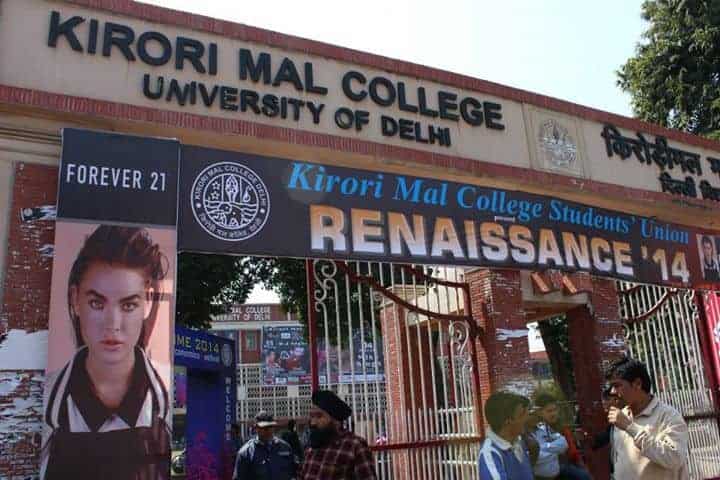 Sri Venkateswara College: Nexus
Expected/Tentative Dates: Second Last week of February
Nexus –long recognized as a premier cultural festival of Delhi University continues to draw high levels of talent and participation from colleges and institutes across Delhi. The Battle of Bands and One Act Theatre event are highly appreciated and enjoyed immensely by all.
In the recent past this college has hosted Pentagram, Advaita, and Euphoria as well as Sufi groups like the Nizami Brothers and Niyami Bandhu who have given laudable performances in the fest.
In Feature Image: Tarang 2015 at Lady Shri Ram College
Image Credits: Chirag Sharma
Surbhi Sharma
(With inputs from Ishani Rajkhowa and Iresh Gupta)