<![CDATA[
Delhi University in 2014 witnessed journalists, social activists, politicians, comedians, singers and Bollywood actors visiting the campus. With the purpose of visit ranging from motivational talks to movie promotions, visits by personalities have always attracted a lot of crowd. We take a look at all these visits of 2014:
1. Arnab Goswami attends Hindu Youth Summit Conference February 2014
The Times Now Editor-in-Chief Arnab Goswami started the summit by his speech on "Who has created the present day India?"  The profound journalist spoke about what the media is all about in reality and how the youth is a powerhouse for the nation. Many other eminent personalities from various fields were present to grace the event and speak to the young audience.
Read full article here.
[caption id="attachment_28265" align="aligncenter" width="300"]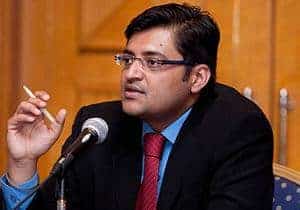 Arnab Goswami at Hindu College[/caption]
2. His Holiness the 14th Dalai Lama visited LSR and SRCC March 2014
Dalai Lama addressed the students of LSR and inaugurated the new academic complex of the college. His Holiness talked about universal love and compassion, tolerance of all religions and faith, power of introspection and the idea of a happy and contented world. His Holiness also graced the 88th Annual Day of Shri Ram College of Commerce (SRCC) with his presence. In his short speech, his Holiness stressed on engendering an educated, healthy and compassionate community for the well being of our society. His speech was followed by the prize distribution ceremony.
Read full article here: LSR | SRCC
[caption id="attachment_28263" align="aligncenter" width="476"]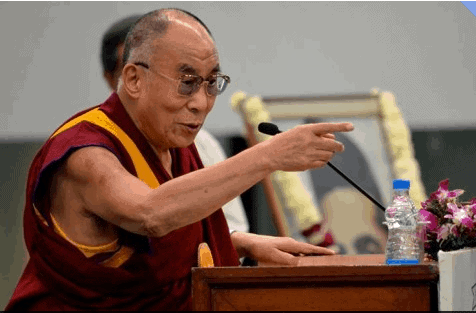 Dalai Lama at SRCC[/caption]
3. APJ Abdul Kalam at Delhi School of Economics, DU April 2014
Renowned scientist and former President of India, Dr. APJ Abdul Kalam, graced the 3rd Annual Commerce Convention organised by Department of Commerce of Delhi University. Dr Kalam talked about the vision of an economically well developed India by 2020, addressing all the academicians, researchers and students present there. He also stressed on including all sections of society, especially the less privileged strata of population in order to make sustainable development system a success.
4. Arun Jaitley attended SRCC Youth Conference August 2014
The Union Minister of Finance and Corporate Affairs Shri Arun Jaitley, an alumnus of SRCC, was cordially invited to the Youth Conference organized by the college. Mr. Jaitley enlightened young minds through his speech wherein he spoke about India's rising standards in education, our potential in the power sector, healthy intervention of the state in various areas of governance and lastly about how the political system abroad is influenced by their educational institutes.
Read the full article here.
[caption id="attachment_28260" align="aligncenter" width="530"]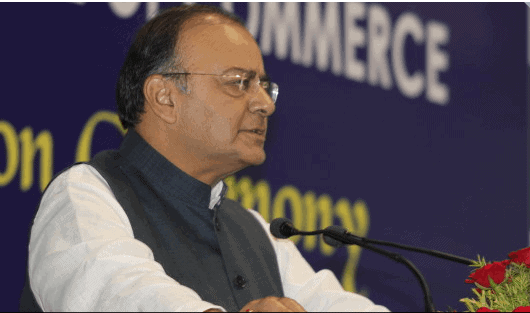 Arun Jaitley at SRCC[/caption]
5. Boman Irani attended Youth Confrenece at SRCC August 2014
Boman Irani impressed the students with his inspirational story of how, from a waiter in Taj Mahal Hotel, he took on the journey to become a well known actor in Bollywood. He entertained his young audience with a good dose of witty humor. The question and answer round between him and the students proved to be a great success as he took his audience through his best and worst moments about the struggle he faced.
Read the full article here.
6. Rajat Sharma at Youth-o-tics in KMC September 2014
Rajat Sharma, Chairman and Editor-in-Chief at India TV, an eminent journalist and news anchor who is popularly known for his show 'Aap ki Adaalat',  addressed an audience of about 250 students at the KMC seminar. He spoke candidly about the evolution of the media of today and praised the youth for being the driving force in the betterment of the society. In his 45 minutes speech he also focused on the fact that the role of the youth in any country's political system is significant.
Read the full article here.
[caption id="attachment_28266" align="aligncenter" width="481"]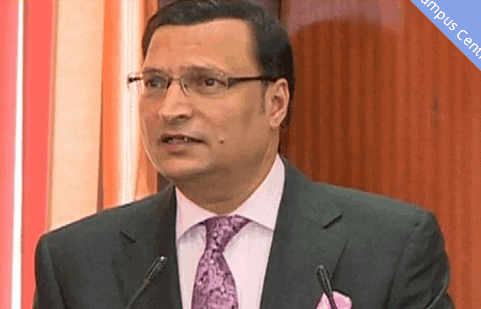 Rajat Sharma at KMC[/caption]
7. Kiran Bedi talks about women safety at LSR October 2014
Dr. Kiran Bedi was invited to address the students of LSR on Women Safety and Security. The event was organized by the National Service Scheme (NSS) Society of the college. Dr Bedi expressed her views on physical as well as mental and emotional security that needs to be provided to women by the society as a whole.
Read the full article here.
[caption id="attachment_28268" align="aligncenter" width="474"]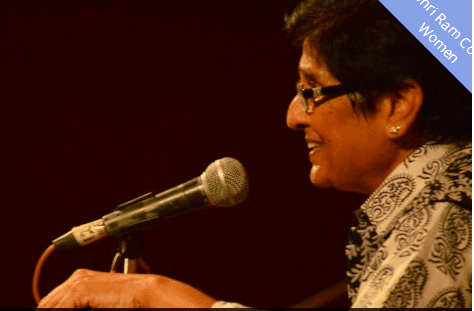 Kiran Bedi at LSR[/caption]
8. Bollywood at DU
Delhi University was star struck as famous Bollywood personalities paid the colleges a visit and interacted wholeheartedly with the enthusiastic young crowd. Parineeti Chopra and Aditya Roy Kapoor visited Miranda House and Hindu College while promoting Daawat-E-Ishq as a part of the 'Food Yatra' at Delhi University. Boman Irani shared his experiences as a struggling actor in the SRCC Youth Conference.
[gallery ids="28269,28270,28271,28272,28273"]
While these stars came to DU irrespective of fests, we saw umpteen other film stars enjoying themselves thoroughly with the crowd of DU during the ongoing fests. We had stars like Varun Dhawan, Ileana Dcruz, Priyanka Chopra, Ranveer Singh and Arjun Kapoor who came to KMC's fest. Vidya Balan and Frahan Akhtar promoted their film 'Shadi Ke Side Effects' at SRCC, while Imtiaz Ali and Alia Bhatt visited Miranda House to promote Highway.
Apart from Bollywood actors who routed their movie promotions through the platform of these fests, Indian and international singers also visited the University for star night performances.
Check out the full timeline of Delhi University fest season here.
Surbhi Sharma [email protected]
]]>