University of Delhi goofed up on Thursday when it presented B.Com. Honours students of fifth semester with a question paper many had already seen and studied from. The Financial Management paper attempted by regular college students on Thursday was a copy of the paper attempted by students of School of Open Learning in May this year.
In other words, students preparing from an ordinary '10 year' (books made from past years' question papers) would have found Thursday's paper on the last 3 pages of the book.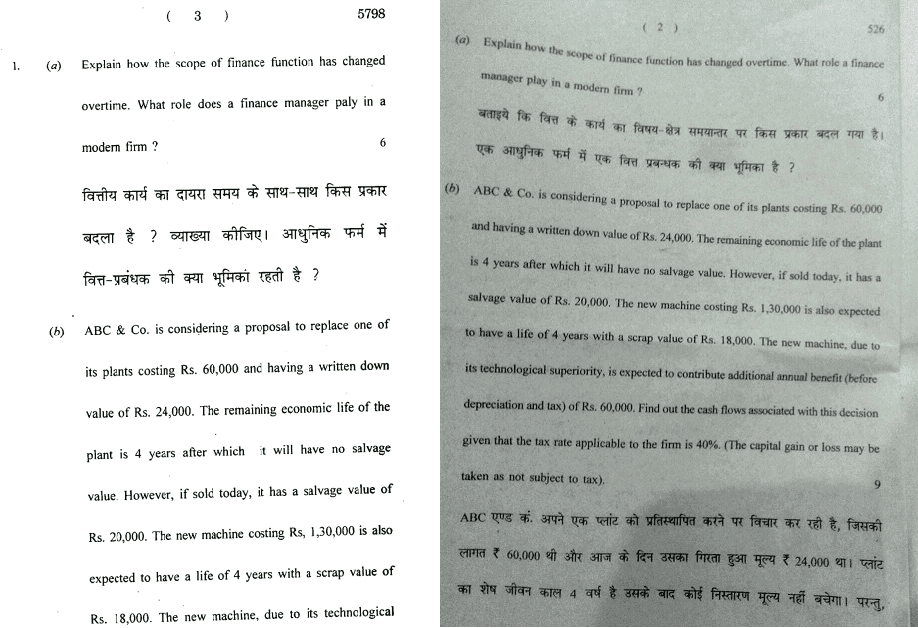 DUTA and DUSU slammed the University for the gaffe. While DUTA blamed the 'regular blunders' on the semester system, DUSU demanded a re-examination saying that no student should enjoy an unfair advantage.
DU on Friday appointed a three-member committee to look into the matter. Its task will be to 'examine the entire issue and accordingly fix responsibility in the matter and also suggest ways and means to ensure that a fair situation is created, if required, for the examinees who appeared at the said exam'. The committee will report back to the University in two weeks.