The Delhi University student experience is incomplete without the contribution of student-run college societies. The traditional skills of theatre and dramatics have always found a platform in DU and continue to thrive with a large number of active participants.
However, there seems to be a new wave of societies that are aiming to provide students with the opportunity to apply and acquire different skill sets. Two such societies have kicked off in SRCC this year- Cognizance and Connecting Dreams Foundation- SRCC Chapter.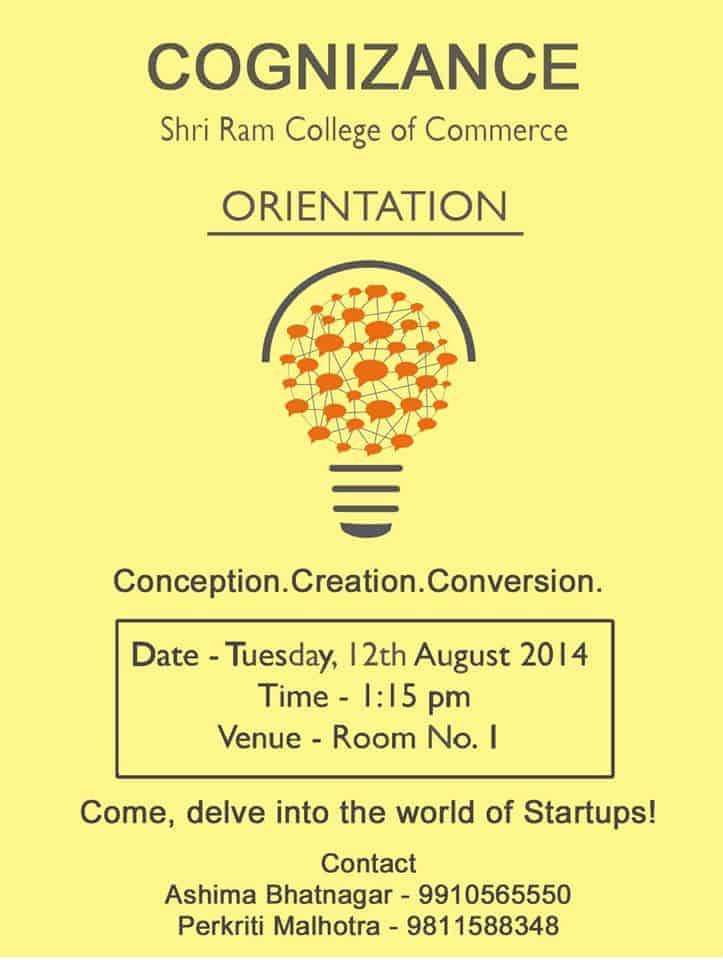 Cognizance aims to tap into the growing share of students that wish to venture into the realm of startups. The society has adopted the idea of Conception Creation Conversion. Students more often than not face multiple challenges and aren't adept at taking the necessary steps to pursue their idea and Cognizance aims to solve that. The activities that they plan to undertake in the coming year include BOOT (build, own, operate and transfer) camps, digital marketing workshops, case study competitions, corporate social responsibility entrepreneurship, management games and stimulation activities. Apart from this they plan to tie up with various start-ups and have seminars by young entrepreneurs.
Another society that has begun operations in SRCC is the Connecting Dreams Foundation (CDF). There exist CDF chapters in LSR and Hans Raj College that have been active for the past year and the extension to SRCC will give students the opportunity to engage in this activity. The objective is the empowerment of youth and women in rural India. The SRCC chapter has adopted the village of Samana (UP) and will be working in collaboration with the local NGO Sundesh. The process shall commence with three-month basic courses in Education, Livelihood, Healthcare, Digital Literacy and English speaking. This shall be followed up by dedicated efforts to fulfill the needs of the people through their USP-Anna Tech Tree model.
Both the societies aim to provide students with the chance to learn beyond the classroom through new and innovative methods. To get further details about the two societies you can check their respective Facebook pages.