The second day of Genderknowledge, the LSR Academic Congress saw yet another set of fantastic panels, lectures and performances, and yet another smitten, awed audience.
The first plenary of the day was called "Humari Awaaz Suno: Gender and Marginalized Voices", which started with distinguished a panel of distinguished filmmaker Anand Patwardhan and exemplary scholar Gopal Guru, moderated by Dr. Sunalini Kumar, LSR Professor. Prof. S Thoarat, Chairman of the ICSSR was also to be there but could not make it due to ill health. The panel discussed in depth the operations of caste and gender in India – with Gopal Guru speaking about the institution of marriage (something unique to the human species) as performing almost arbitrarily, the function of reproducing caste. Anand Patwardhan showed the caste and gender nexus differently, but equally powerfully – through clippings of some of his most beautiful films – Waves of Revolution (Kranti ki Tarange) and Father, Son and Holy War (His famous film Jai Bhim Comrade has already been screened as a pre-congress event a few days back).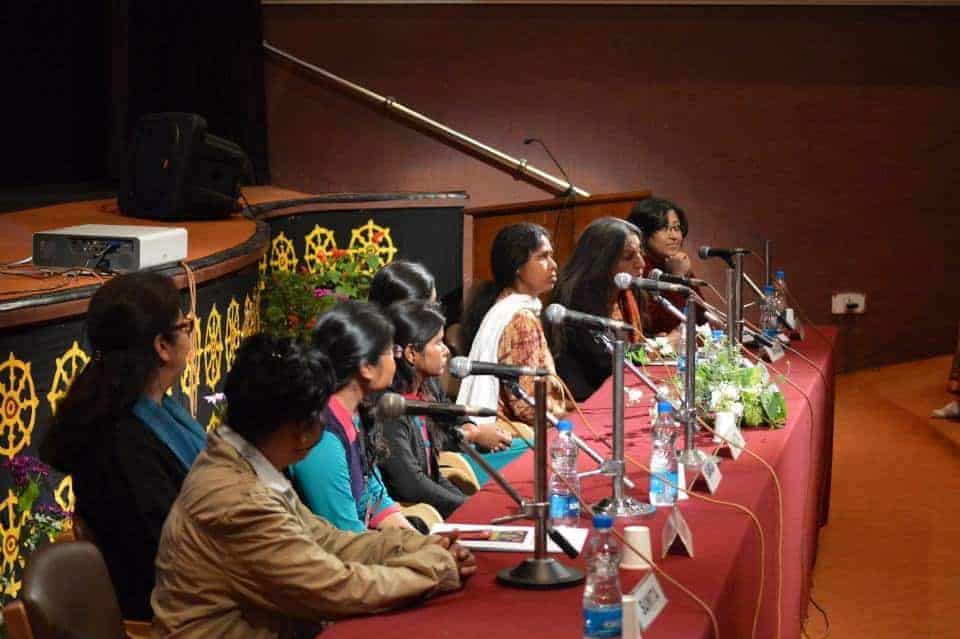 Session two gave us a different way of looking at gender and marginalized voices, with a panel consisting of renowned feminist writer and publisher Urvashi Butalia, Sunita Choudhary – north India's first woman to become an auto rickshaw driver, Meenu Vadera (Secretary, Azad Foundation and Director, Sakha Consulting Wings Pvt. Ltd.) along with three women who drive Taxis at Sakha – Shanti, Saroj – the guest of honour though seemed implicitly to have been Baby Haldar, a domestic worker whose three books have been translated in multiple languages and read across the world. The session was moderated by LSR professor Dr. Nayana Das Gupta. Each of these women spoke of their lives, their experiences and many in tears.
The first half of the day also had a musical interlude by Azaad Parindey, a choir from Azad foundation. Azaad Parindey is a choir formed by a group of trainee drivers at Sakha. Their music was filled with inspiring lyrics, which the audience enjoyed a lot. The first half ended with the screening of the documentary "Fragments of a Past" by Uma Chakravarthy. Uma Chakravarty is a feminist historian. The documentary focuses on the life and works of a woman political activist. The screening was followed by a round of questions with Uma Chakravarty. The session was moderated by Bindu Menon.
The afternoon plenary was moderated by the Principal Dr. Meenakshi Gopinath and started with a lecture by the acclaimed Feminist theorist Mary.E John – her analysis on issues of violence and sexuality in India – especially discussions on the Ramisabi Case and the Mathura case were extremely intriguing. Further, she gave us a sense of the violence of exclusion in the Indian workspace – where only 15% women are getting paid for work.
This was followed by a documentary screening by filmmaker Shikha Trivedi, called Safe City Dialogues, which touched on many issues of how we look at safety, security, violence and gender.
March 6th also saw two round-table conferences on 'Redefining Responsibility: Beyond Glass Ceiling' with the first panel consisting of Mr. Pramod Bhasin, Former CEO, Genpact; Ms. Reema Nanavati, SEWA; Ms. Mitu Samar, CRISIL; Ms. Renu Kakar, Apeejay Surendra Group and Mr Ravi Mohan Sethi, Stellar Group of Companies. The second panel included Ms. Shahnaz Hussain, Shahnaz Herbal Inc.; Ms. Chavi Rajawat, Sarpanch, Soda Village; Mr. Rajnish Dutta, Yes Bank; Mr. Manav Subodh, Intel Corporation; Geetanjali Ghate and Ms. Jasmeet Kaur Srivastava, The Third Eye. The panel was moderated by Ms. Shweta Rajpal Kohli, Economic Affairs Editor, NDTV.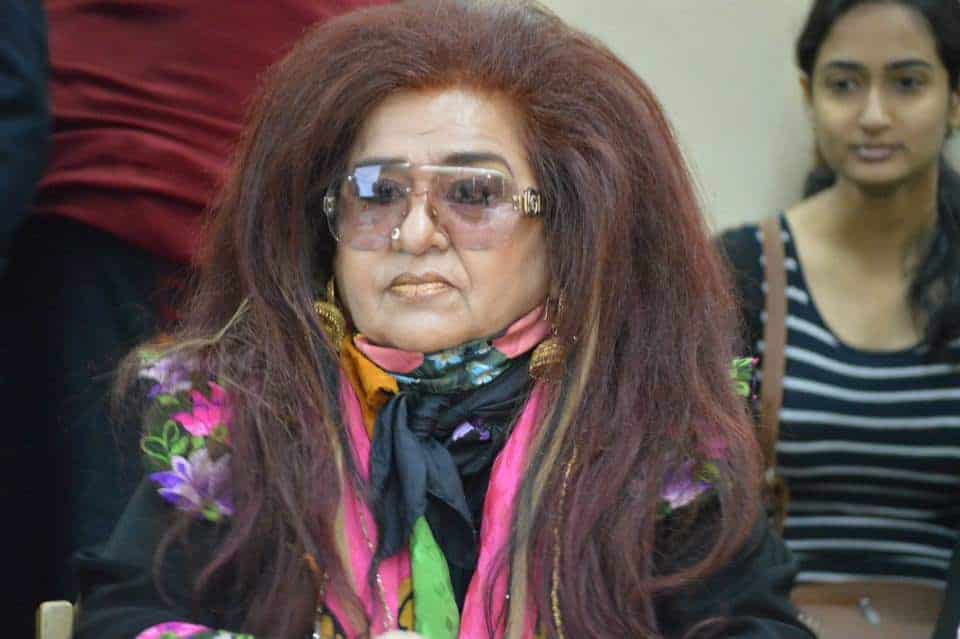 Ms. Kohli sparked of the discussion by asking the students for the meaning of "glass ceiling" in the corporate sector. With this definition, Mr. Bhasin claimed that these constraints exist while Mr. Sethi advised the girls to be realistic about their aspirations, at the same time, Ms. Chavi blamed the education system for the restrictions on women. Ms. Mitu Samar mentioned that some companies are moving towards the change. Ms. Reema from her experience of working for SEWA explained that with appropriate facility and availability, women prove to be good risk takers.
The concluding panel of the day however, was most apt to end a discussion on violence – we had Bhawari Devi (a rape survivor from Rajasthan) tell us her story, giving us a sense of how much we do have today thanks to women like her who chose to fight it out. Dr. Gopinath beautifully introduced her with the words "Inhone apni awaaz uthai, isiliye humne apni awaaz paayi". Kavita Srivastava from Vishakha, an NGO in Rajasthan that played a vital role in the Sexual Harrasment at the Workplace law spoke next, explaining the intricacies and complexities of Bhawari Devi's story.
Image Credit: Sahiba Chawdhary