SSCBS's street play festival, Manthan, continues in full swing with performances across Delhi and India. With 15 cities under its belt, Manthan's endless struggle for change goes national. The central theme of the festival is Rebellion- If you want to change something, have the courage to stand up and raise your voice.
Under Manthan's Umbrella, different Street Play Societies are performing on diverse themes of struggle, like Prostitution, Old Age, Education and Patriarchy.
Verve (SSCBS's Street Play Society- The Organising Team) itself has picked up the theme of 'Political Consciousness', the plight of India's politics and how the common man cannot hide behind the garb of ignorance anymore.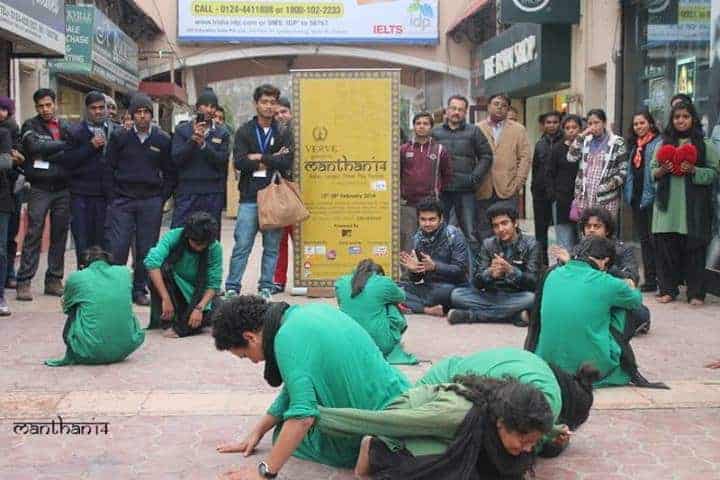 Usually, Verve's plays manage to create an emotional stir among its audience. Mehul Gupta, one of the spectators had the following to say,  "Usually Verve's plays leave you reeling in contemplation. This year's play had a very pertinent theme. Beautifully acted and strung."
After performing at Dilli Haat, Jantar Mantar, Green Park and Moments Mall, the last week of the street theatre fest shall feature performances at M Block GK Market, Shadipur and Vishvidyalaya metro station, with a closing act at India Gate. To track performance schedule during Manthan, click here.