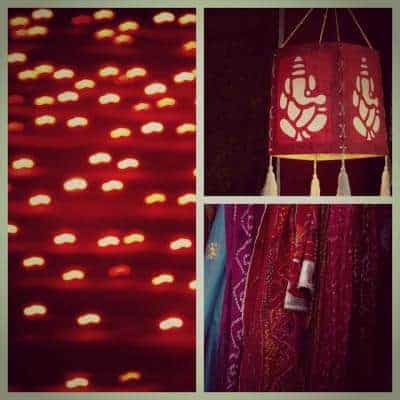 With the fest fever already high in Delhi University, it's now time for Kamala Nehru College to open its gates for the rest of the students. Scheduled to begin on 4th March2013,Ullas – meaning exuberance – is aiming to live up to its name and some more.
Spanning over two days, there are a plethora of activities and competitions to choose from,such as Horse Trade, a barter game organized by the Commerce society which puts your persuasion and bargaining powers to test."A little sycophancy might also help,"adds Mahima Dayani, the General Secretary of the college."Ullas is a culturally active fest and all the college societies are working really hard together to take this show to another level," she explains. For the most sought-after event she says, "Definitely Glitz, the fashion show. We record the largest turnout every year for this event."
The societies of Kamala Nehru College are famous entities around the University and this time they invite you to their college to battle it out for amazing cash prizes and boasting rights. For the one with verbal diarrhea, there is Crossfire (English Debate) and Abhivyakti (Hindi Debate) to choose from. For the creatively inclined, there is caricature, Poster Making organized by Luminoso, the Fine Arts Society. The singers can battle out their baritones and altos at the various music competitions lined up. There are also Western and Indian Dance events, and for the walking encyclopedias, Inquizzitive (Quiz competition) is the perfectevent. There is of course Glitz, a fashion show competition famous for not just its clothes and a Celebrity Show.
It is going to be two days of high spirits and big smiles. Expect a lot of drama, laughter and money flowing around. Also, there will be the delicious food stalls serving everything under the sun to whet your appetites. Offering a piece of advice, Mahima warns, "KNC is a women's college so expect tight security and any violation of rule will not be tolerated."Do not be deterred, just refrain from doing something which would lead you right out of the gates. Entry is through passes, which are to be purchased from the college.
Mark your planners, folks!
Day 1, 4th March, 2013
Inauguration in Auditorium at 9:00 am
Nupur ( Indian Dance) Auditorium -9:30 am
Crossfire ( English Debate) Seminar Room -10:00 am
Srijan ( Hindi Creative Writing) Computer Lab- 1 10:00 am
Swaranjali ( Indian Music) Sports Ground -10:00 am
Luminoso ( Fine Arts) Room No. 25- 10:30 am ( Bamboo Room)
Mehendi, Tattoo Making and Caricature
Nrityakriti ( Choreography) Auditorium- 12:00 pm
Glitz ( Fashion Show) Auditorium- 2:00 pm
Business Plan Seminar Room-2:00 pm
Jam Session Sports Ground-4:00 pmonwards
Day 2, 5th March, 2013
Ol'That Jazz ( Western Dance) Auditorium- 9:00 am
Inquizzitive ( Quiz) Seminar Room -10:00 am
Performance by Turkush, a multi-genre Delhi-based Hindi band- Sports ground- 10:30 am
Luminoso ( Fine Arts) Room no. 25 Bamboo Room- 11:00 am
Dhun, Poster Making)
Treasure Hunt Chaupal- 12:00 pm
Rhythm 'N' Blues ( Western Music) Auditorium -12:30 pm
Horse Trade ( Barter Game) Student Activity-2:00 pm
Centre
Abhivyakti ( Hindi Debate) Computer Lab- 1 1:00 pm
Celebrity Show by the band Nasha- Sports Ground- 5:00 pm onwards
Visit their Facebook page for more details, http://www.facebook.com/UllasAnnualFestKamalaNehruCollege
Niharika Singh