The annual sports fest of Shri Ram College of Commerce, the Festival of Youth Sport (FOYS) reached its culmination on the 7th of February as 10 different categories of sporting events reached their final stage. A busy last day, SRCC's field and their sports complex continued to be the hub of activity, with different sports and games being simultaneously played one after the other.
The elaborate event, which boasted of 10 diverse and popular sporting competitions, involved matches which apart from being competitive, also kept the audiences enthralled. The final results saw a few new champions being crowned, while several competitors managed to retain their number one spot. In the outdoor sports category, the hosts-SRCC won the tournaments in Football, Baseball and Ball Badminton (Men's). Shyamlal Anand College emerged triumphant as the tournament winners in Hockey, while the Ball Badminton (Women's) category was won by Maitreyi College. In athletics, Sri Venkateswara College won in discuss throw, Daulat Ram College in Shot-put, and S.G.T.B. Khalsa in Long jump. S.G.T.B. Khalsa, also won the 100m race among boys, whereas this race for the women's category went to Lady Shri Ram College for Women.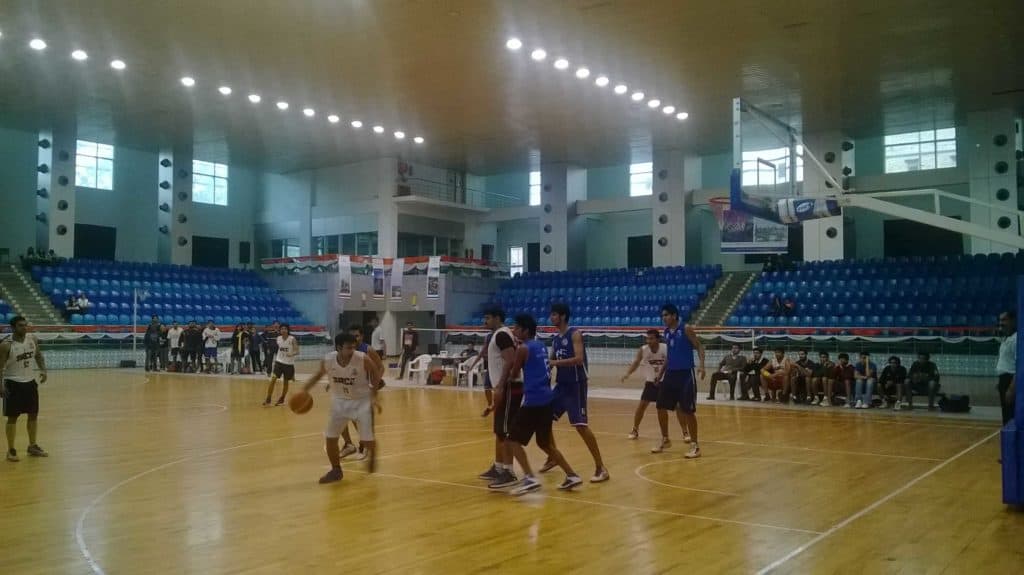 In the category of Indoor Sports, a pulsating Basketball final (Men's) between Kirori Mal College and Shri Ram College of Commerce ended in the latter being crowned champions. The basketball tournament for the women's group ended in a win for St. Stephen's College, with the Stephen's girls picking up a much deserved win. In Chess, the hosts (SRCC) managed a win whereas the finals of Carom resulted in Zakir Hussain College emerging victorious. S.G.T.B. Khalsa College picked up yet another win, this time in Badminton (Boys) with the Khalsa boys beating the home team in the finals. Last but not least, SRCC won the tournament in the group of Table Tennis (Boys), whereas Lady Shri Ram College won the same in the Girls category.
The sports festival, throughout its 4 day-course maintained a sporty ambience within the college, contributing to a general activity and buzz throughout the complex. This, apart from adding to the players energy levels, generated an atmosphere which was probably one of the main attractions of the fest.
Whether it is through the eyes of a random onlooker or a sports enthusiast, FOYS seems to be growing in power as well as in stature with each passing year. A sports summit well worthy of the hype, the amount of effort put into the festival was commendable to say the least. The event seems to have made a conscious attempt towards uniting sports fans from different parts of Delhi University.