December 20th, 2015. For most people it was a normal Sunday; get some rest, do some shopping, maybe go watch a movie. But for AIESEC in Delhi IIT, this day marked its grand annual event – Balkalakaar 2015.
This spectacle has its roots embedded in the nation's responsibility towards the weaker sections of society. It centers around giving a day of fun and frolic to the underprivileged children of Delhi, to put a smile on their faces and spread some festive cheer.
Held at Birla VidyaNiketan, Saket, Balkalakaar was a roaring success, touching the lives of 2,200 children.The project heads of the event were Mandeep Singh and SukritiHanda under the guidance of the local committee president Karan Sawhney. The event wouldn't have been such a success if not for the support of our sponsors such as Lioness Club, Gandhi Fellowship, Piramal, Ram Medicos, Richlite and Delhi College of Photography. The Chief Guest for the event was the current counselor, ex-mayor of South Delhi and President Women wing BJP Delhi, Mrs. SaritaChoudhary.
Over 200 volunteers turned up for the event, each responsible for maximising the enthralling experience for 20 children. The day began with some classic AIESEC culture – Jives. The event progressed with multiple surprises for the visibly captivated children, a couple of which were a magic show and a live music performance by renowned band, Sankraman.
The main event of the evening was the drawing competition; 2,200 children equipped with pencils, paper and sketch pens pouring their hearts and souls into a simple piece of paper and each was nothing short of a masterpiece. Seeing the smiles on their bright young faces and the glimmer of hope in their eyes, one wouldn't be exaggerating if he or she were to say that the event had achieved the vision dreamt by AIESEC in Delhi IIT.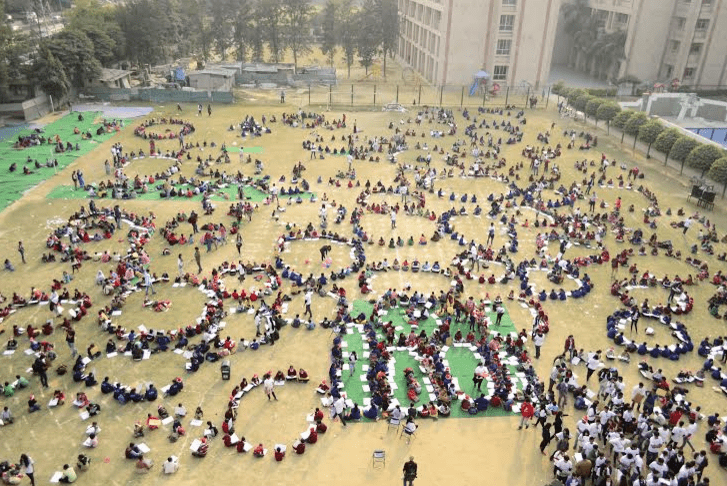 The volunteers had plenty to say about their experiences at Balkalakaar. Initially finding the children difficult to handle, they slowly warmed to them, soaking in the happiness on their faces when they were given balloons or played around with balls.
One story that captured the imagination of the masses involved two young girls watching a plane fly over them. Having observed the same, they began to wonder whether they'd ever be lucky enough to touch the sky.
These children have dreams, have wishes, desires and ambitions for the future. What they need is an opportunity, a chance to prove themselves, a path towards a brighter future. As citizens of the nation, it is imperative that we do our bit and help mold the leaders of tomorrow.