<![CDATA[
Enactus, Hans Raj College organised 'The Entrepreneurship Summit' on 6 April 2015. The event was an effort to promote and encourage a culture of entrepreneurship among the young crop of budding entrepreneurs on campus. The summit comprised of three major events: a speaker session, an interactive session and an internship fair.
The Entrepreneurship Summit began with the guest speaker session that was conducted by Siddhartha Sharma, an author, speaker and an entrepreneur). In a light-hearted presentation, Mr. Sharma enthralled the audience by talking about his personal experience as an entrepreneur. He mentioned ten lies that helped him realise his true calling. "Work should be a source of energy, not a drain of it. Therefore, make your work a vacation", he quoted. Adding to his other set of advises, he said, "Don't let others' negativity affect your positivity. Have faith in yourself and take the leap!"
[caption id="attachment_32238" align="aligncenter" width="826"]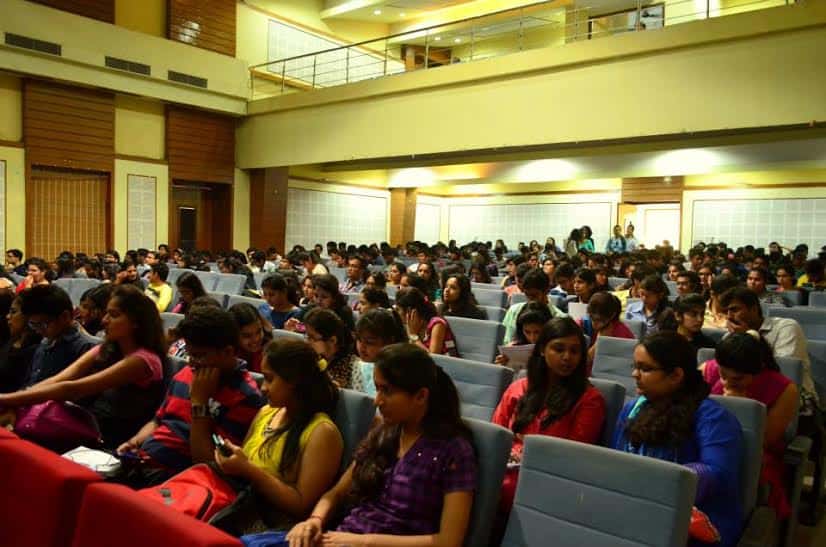 Entrepreneurship Summit[/caption]
This was followed by an interactive session hosted by Shiv Verma and Tejasvi Gulati of 'The Free Spirit Project'. Through the medium of their short films like 'Tohfa' and 'Don't Dirty my House', the two speakers highlighted the importance of being honest with oneself and being perseverant; not seeking external validation and learning to take failure in one's stride. They concluded the session by putting forward 'ten commandments of living a creative life'. This list included suggestions like 'brain feed to prevent brain freeze', 'be curious and keep asking questions' and 'be driven by your instinct'.
The final and perhaps, the most eagerly awaited event of the day was the Internship Fair. Internship companies like Codeslab, Zocola and Wildnest were some of the participants. Reputed start-ups like Ruplee and HeyBiz were present for recruitment. The organisers were also able to rope in big names like
The Times Of India
,
NDTV
,
Yepme
and
Askme.com
. Students from other colleges like SRCC, SSCBS, St. Stephen's College, Ramjas College, Hindu College and Kirori Mal College were present in large numbers. While most companies did not have very stringent application criteria, certain finance companies preferred applicants from the second/third year of college.
Kriti Sharma [email protected]
]]>