<![CDATA[After much confusion and speculation over the restructuring of the controversial FYUP Batch that entered Delhi University in 2013, the officials, on 16th of July, 2014 have finally issued a detailed structure and syllabus for Semester III and IV of the same. The new structure is to be followed from the new academic session beginning Monday, July 21st. Nothing has been mentioned about the structure for the students' final year, or Semester V and VI. The notice, that was sent to the Principals of all colleges by the Dean of colleges, advises the various departments to discuss matters related to calculating the workload, structuring the timetable and so on, in time for the new session.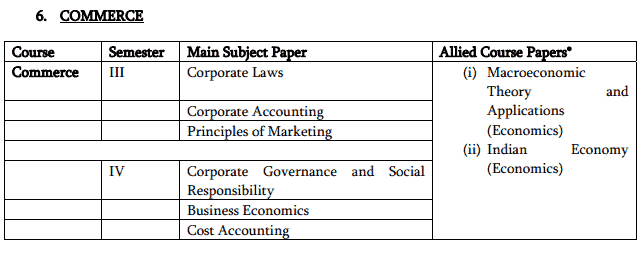 The syllabi for most Arts papers (apart from language courses like Bengali, Persian and French), Science courses and Commerce have been declared. The students will be studying three papers in each semester as their Main Papers along with Allied Courses. "Well, I think this is a much better approach as compared to the 3+2 pattern that was proposed earlier, which would have raised some serious burden on our batch", said Brij Pahwa, a Political Science student in DU. For most Science, Commerce and Professional courses mentioned, the college can choose to offer only one or both Allied Courses mentioned for each stream. For Arts courses, the college may choose to offer either one Allied Course to all students in each semester, or offer the two listed courses to half of the students in each semester. For practicals in courses like Psychology, the , the syllabi of erstwhile DC?I (FYUP) is to be followed.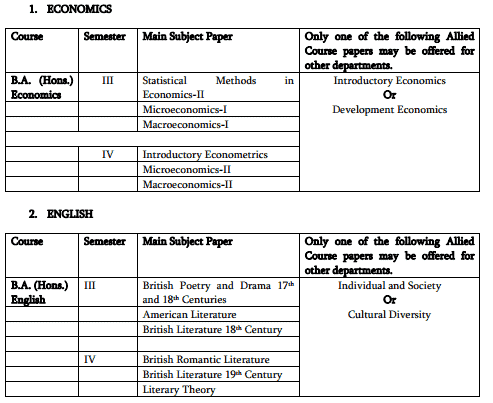 "The course seems in sync with what was expected. Just that this time there will be three papers in Economics and one of the Allied Course. The Allied Courses seem to provide very less amount of options, though", said Ayesha, a student of IP College for Women. The Allied Courses mentioned are definitely ambiguous, agreed Vani, a Commerce student at JMC, who went on to say, "While the authorities seem to have tried to make the best of what was available to us as DC I subjects, the instructions for ACs are still unclear". Bachelor of Management Studies appears to be the only course that has four main papers under each semester. However, Allied Courses are not applicable for them.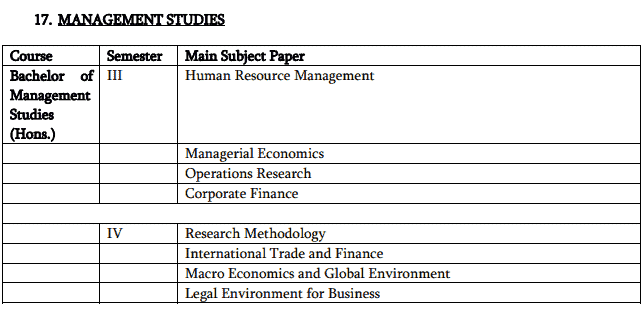 To check the new syllabus for Science, Commerce and Professional courses, click here. To check the new syllabus for Arts courses, click here.]]>