The Annual festival of Hindu College, Mecca started on 20th February. Deputy Commissioner of Police, S.P.S Tyagi, was invited as this year's chief guest for the opening ceremony. The topic for this year's festival is "Brilliant Bharat", celebrating the cultural diversity ever present in Hindu as well as an emphasis on uniting these feelings of brotherhood.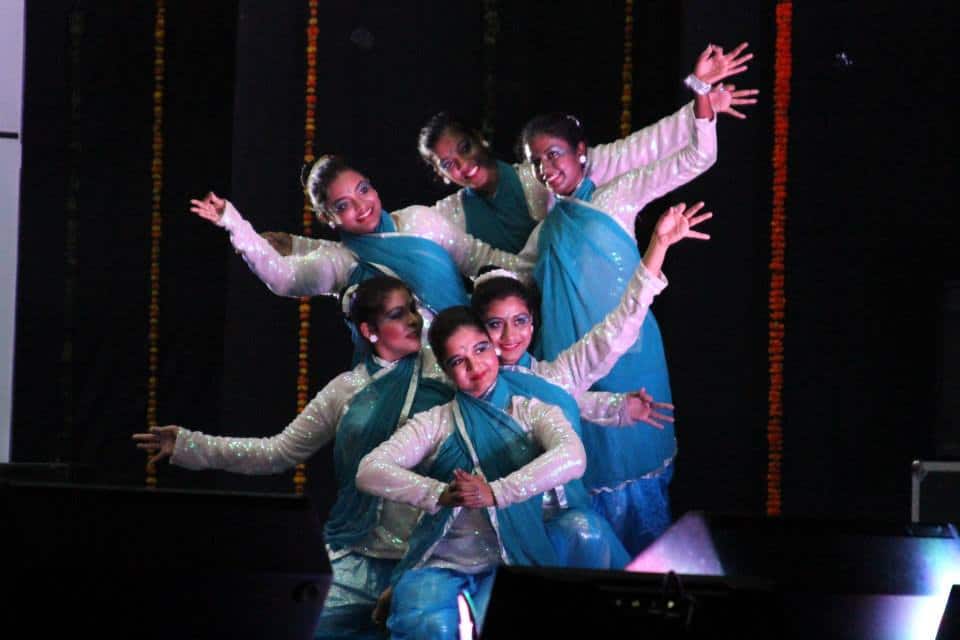 The elaborate opening ceremony began with a traditional lamp-lighting ceremony. This was followed by a speech by the Principal of Hindu, Mr. Pradyuman Kumar, expressing his gratefulness to the assembled chief guests and addressing the occasion with his special trademark Ghazals. Mr. Tyagi, who had prepared a few words of his own, also talked about the festivities being a great success, and encouraged students to work hard towards realizing their dreams.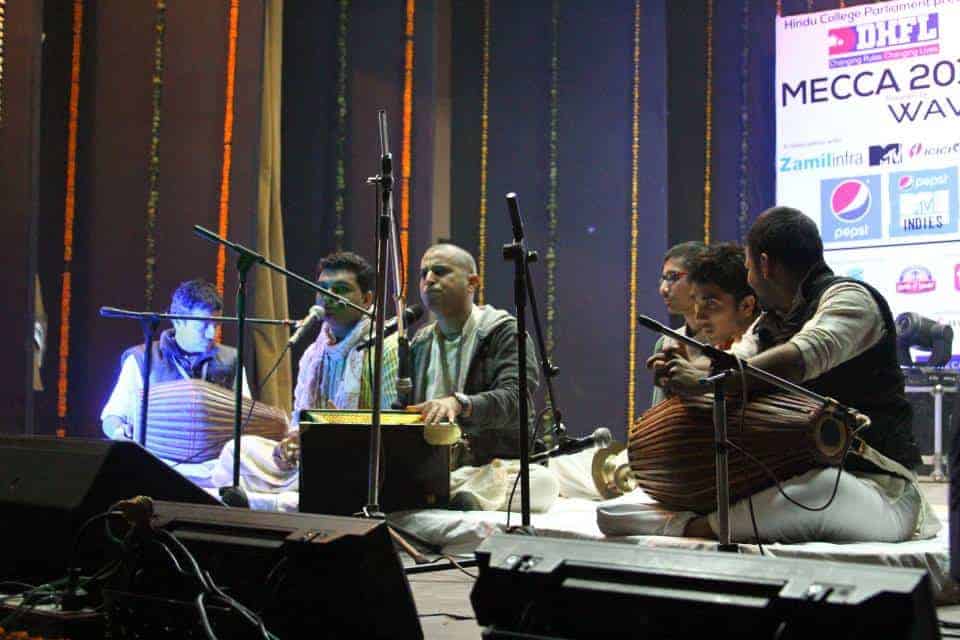 Following this formal commencement of Mecca, the cultural show kick-started with a semi-classical dance performance by the Indian Dance Society, Adrita. This cultural performance was a part-fusion performance, mixing elements of Indian classical routines to a relatively fast beat. This was followed by another enthralling performance, with Iskcon mustering heavy support as their Hare Krishna Mahamantra (Search for Happiness) were chanted and danced to by the engaged audiences.
Catch complete coverage of Mecca 2014 here | Visit the Mecca 2014 Facebook Album here