On Friday, 2nd August, the KPMG Resource Center for students with disabilities was inaugurated at apartment 10 of the staff residences at Lady Shri Ram College. The walls of this resource centre adorn art work by students with disabilities, and the notices on the boards are both in Braille script and in English. Spread over two rooms, the computers here have software that makes technology accessible to students and teachers with disability – from coding software that translates sound to text for students with hearing impairments to software like JAWS, Everest –D Braille Embosser, Screen Reading Software, Lex-Talk Scanner, Book Scanners, DAISY recorders and Players and OCR software  for students with visual disabilities. It is equipped with a total of 10 computers, which are installed with softwares needed by both English as well as Hindi medium students.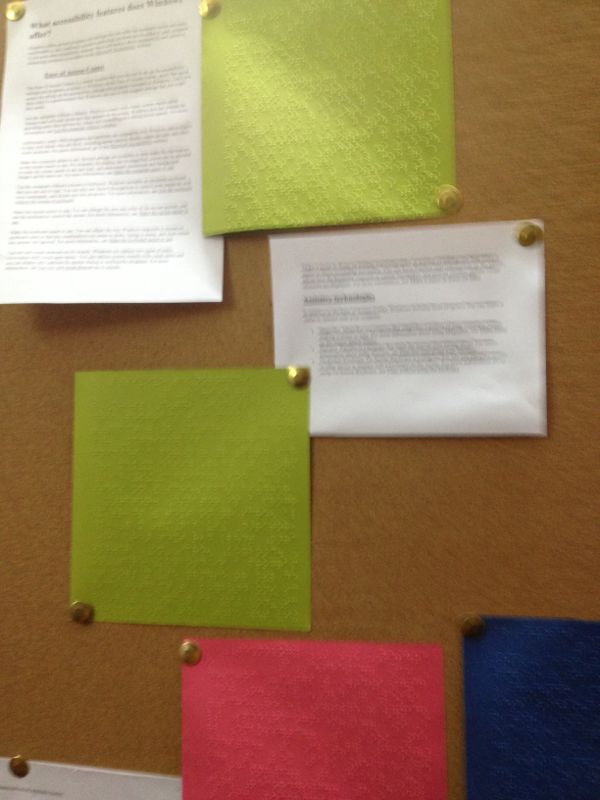 An initiative by REACH (which stands for Reaffirming Equity Access Capacity and Humanism) – an LSR society meant to empower students with any kind of disadvantage, this resource center is a part of KPMG's CSR activities and will hugely benefit LSR and it's students and teachers with disabilities.
Hemul Goel, the current student coordinator for REACH said:
"The Resource Centre equipped with the latest assistive technology like the Everest –D Braille Embosser, Screen Reading Software, Lex-Talk Scanner to name a few, really brings us close to our aim of empowering students and making them self reliant. Besides setting up a Resource Centre, a new wing called Kshitij Swavalamban has also been instilled under REACH. Through this initiative we hope to provide placement and internship opportunities for those at a social and economic disadvantage.''
This initiative by LSR reflects all the values that the college stands for, and is only a beginning of the larger goals of equity and justice that it instills in its students.