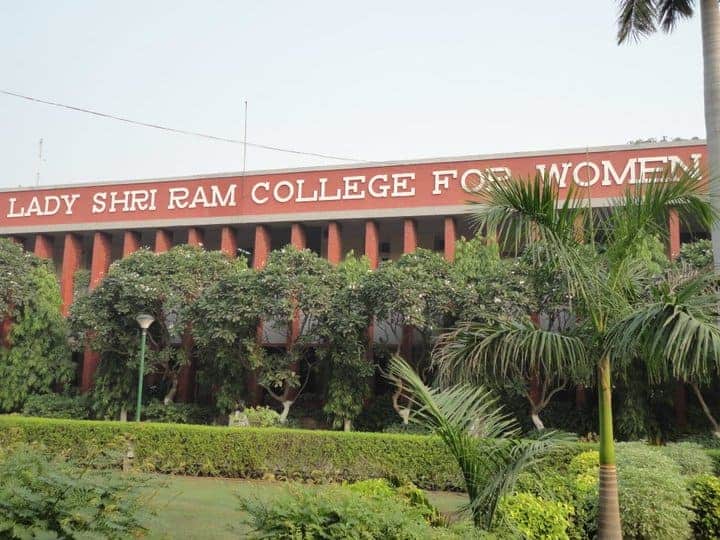 Lady Shri Ram College for Women, one of the leading college of arts in the country has declared the first cut-off for this academic year.
As expected, the cut-offs are extremely high and almost all courses have increased the bar in a significant manner. Courses such as English and Journalism (Now Journalism and Mass Communication) that had admissions previously through entrance examinations namely CATE and CJET respectively, see cut-offs that might be somewhat unexpected. While LSR's English cut-off is the highest for the subject as of now (except for Miranda's cut-off for Commerce students), for Journalism LSR's is one of the first announcements to come.
Commerce goes even higher than SRCC at a 97.75 for the course. The cut-off for economics at LSR is at par with SRCC with 97.75. Hence, it is expected that a second list should come out atleast for these two courses. The same pattern followed last year, with college declaring a high first cut-off that didn't find many takers. Perhaps, we might see a more realistic second cut-off.
Other subjects such as History and Political Science have also risen considerably from 90.25 and 93.5 respectively last year, to 95.75 this year for both the courses. Psychology, which happens to be a B.Tech course this year sees a somewhat similar cut-off to last year's 96.
Here is the college cut-off for various courses:
English: 97%
Commerce: 97.75-98.75
Psychology: 96.75
Economics: 97.75
History: 95.75
Political Science: 95.75
Sanskrit: 55
Sociology: 96.5
Statistics: 96
Journalism and Mass Communication: 97.5 – 98.5