Japanese 'value retailer' fashion and lifestyle brands, such as Miniso, Muji, and Uniqlo are taking the Indian market by storm.
A year after entering India's $670 billion retail market, the little-known brands (with the exception of Uniqlo) have already opened close to 50 outlets in the country. While Miniso sells a range of affordable assorted goods on the lines of Japan's 100-Yen shops, akin to dollar stores, Muji has the unique selling proposition of conscious, sustainable and minimalistic fashion and Uniqlo offers high end, top quality fashion at minimal prices.
Miniso, which describes itself as a "Japanese designer brand", is looking to set up an astounding 800 stores by 2019. In comparison, the largest and most popular retail chain for grocery products in India – Big Bazar has a mere 250 stores pan India.
Image Source: Muji
"Looking at the demographics and the number of youngsters we have in India who are open to concepts like these (high quality at low prices), India is a very positive environment," Miyake Junya, the Japanese designer who co-founded Miniso, told Quartz.
Vaishnavi, a third-year student of University of Delhi agrees with this notion, "I love shopping at Miniso, it's conveniently located and offers some great quality and trendy products at prices that students can afford."
Image Source: Miniso
These brands are thought to be discounted variety stores that pick the latest trends from the world-over and manufactured them at scale. This keeps prices low and helps them turn out the latest batch of trendy goods every few weeks. The result? Pure cashmere sweaters in Uniqlo and trousers made from recycled plastic at Muji.
Uniqlo's Founder and Chairman Tadashi Yanai, Japan's wealthiest man, who runs one of the world's largest apparel retail company Fast Retailing Group asserts that India's 1.3 billion population makes it an "extremely important" market for the company.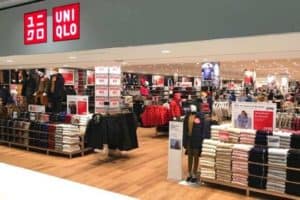 Image Source: Financial Express
Recently, Finance Minister, Nirmala Sitharaman further relaxed India's sourcing norms for single-brand retailers making it easier for brands such as Uniqlo to sell goods here.
According to LiveMint, Yanai added that high import duties imposed in India have impacted the brand's pricing here, "…our pricing will be influenced by import duty but in general rather than import duty there is no other element to higher prices as compared to other global markets. Shoppers here can be price conscious but if we offer quality we should be confident," he, reportedly, said.
Featured Image Credits: Vietnam Investment Review
Bhavya Pandey        [email protected]