100 years of song and dance, technicolour expressions and the classic Bollywoody Maa came to their age. New stamps were released by the government and hordes of desi actors landed up on Cannes' shores, finally with some half-baked reason of representing the century old Indian film industry to get their 15 seconds of limelight. In all of these, the irony fell on the 100 year old dame of the industry itself. It would have been expected that the industry of million films would churn out at least a few dozen to celebrate the century, but no. Its most visible face internationally, Bollywood, came out with only one and in aapna filmy language, it was hugely thanda.
Divided into four short films directed by four very different directors, Bombay Talkies starts with Karan Johar's 'Ajeeb Dastan Hain Yeh'. Gayatri and Dev are a very good looking couple who for some reason don't have enough sex. Avinash is Gayatri's young gay colleague who happens to ascertain using his superior gaydar that Dev is gay. No reason is offered as to why he goes out of his way to act all creepy with his office bestie's husband. Johar leaves a lot of loose ends untied and all of the characters flat. They never get explored enough and given the time constraints Johar had, it is understandable, given the fact that the average runtime of his films is 2 Kumbh Melas and all the episodes of 'Kyunki Sans Bhi kabhi Bahu Thi' put together. Talking about acting, while Rani played the bored wife to the T, the parts showing her in her "highflying working woman" avatar felt phoney. Randeep Hooda looked and acted his character well, the silence of his words and intensity of his stare going well with the role he was playing. Saqib Saleem looked as if he was trying too hard to act his part convincingly and was much pleasant in his debut film.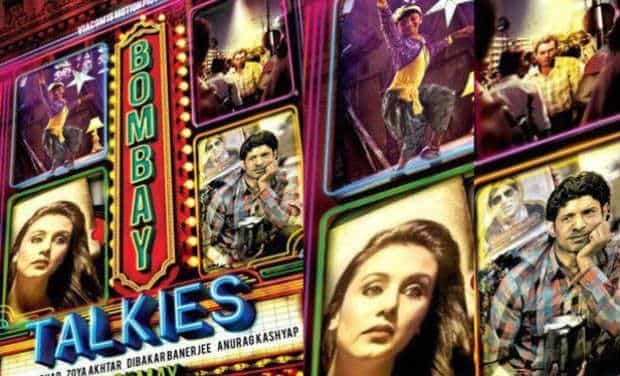 Nothing about the film was 'ajeeb', if we don't limit our understanding of the word 'ajeeb' to only the very superficial treatment of the theme of homosexuality and female sexuality. Yes, female sexuality because for me, the segment may deal more visibly with the sexuality of the two men in the story but the woman's sexuality is given ample, if not enough, screen time too. The intentions might have been in the right places and placing this particular segment at the first certainly points to the more progressiveness of the film makers, but it falls flat on the execution. Playing with one stereotype after another, Johar shows an unhappy couple, a sassy gay friend and the very clichéd moment of realisation for the husband. What happened in the west in decades past is only peeping in here now and Bollywood in its 100th year should have shown more maturity.