<![CDATA[The Annual Theatre festival of Shaheed Bhagat Singh (Evening) College Goonj'16 took place from 29th February to 2nd March, 2016, and was organised by the theatre society of the college- Sangharsh. On 29th February, the preliminary round took place in Muktdhara auditorium. A total of 25 teams took part in the preliminary rounds, after which the selected teams were to perform in the main events.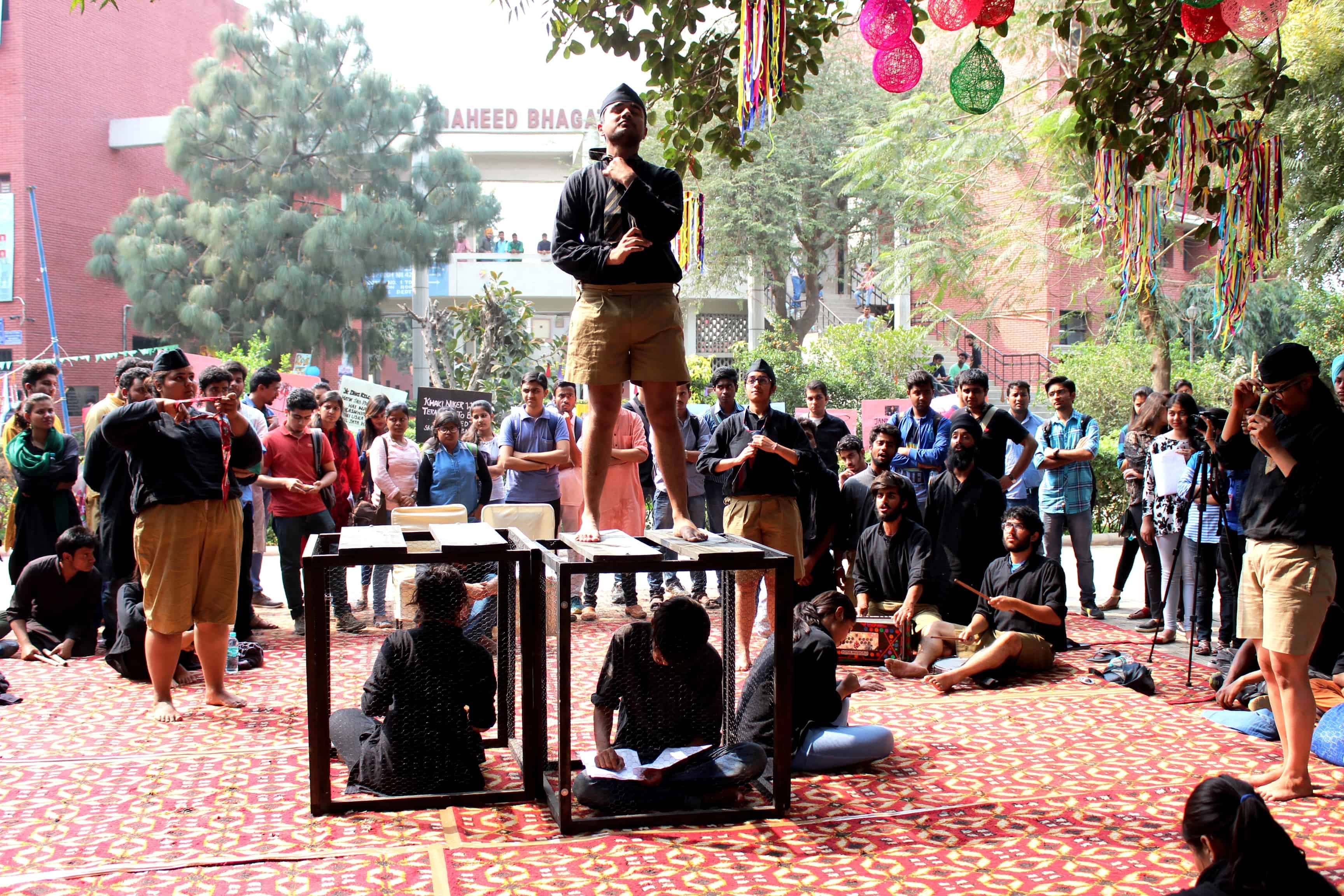 11 teams were selected for the street play event, which was non-competitive, and took place inside the college premises. The colleges selected for their nukkad natak included College of Vocational Studies, Gargi College, Maharaja Agrasen College, Hindu College, etc. Despite the event being non-competitive, some esteemed judges were invited to witness the diverse street plays. For street play, the jury consisted of Arjun Singh, a professionally trained actor from the Barry John Studio, and Prabhjot Singh, ex-president of Ankur, SGTB Khalsa's theatre society, and a prominent actor/director in the Delhi theatre circuit.
A total of five teams were selected by Sandeep Raway, the judge for stage-play preliminary round.  A prolific actor, he has been working as an international storyteller with a Korean Cultural centre. The main event was judged by Neel Chaudhary, artistic director of the Tadpole Repertory, and took place in Little Theatre Group auditorium. The stage play event was non-competitive, however the best artist award was given to Riddha from St. Stephen's College.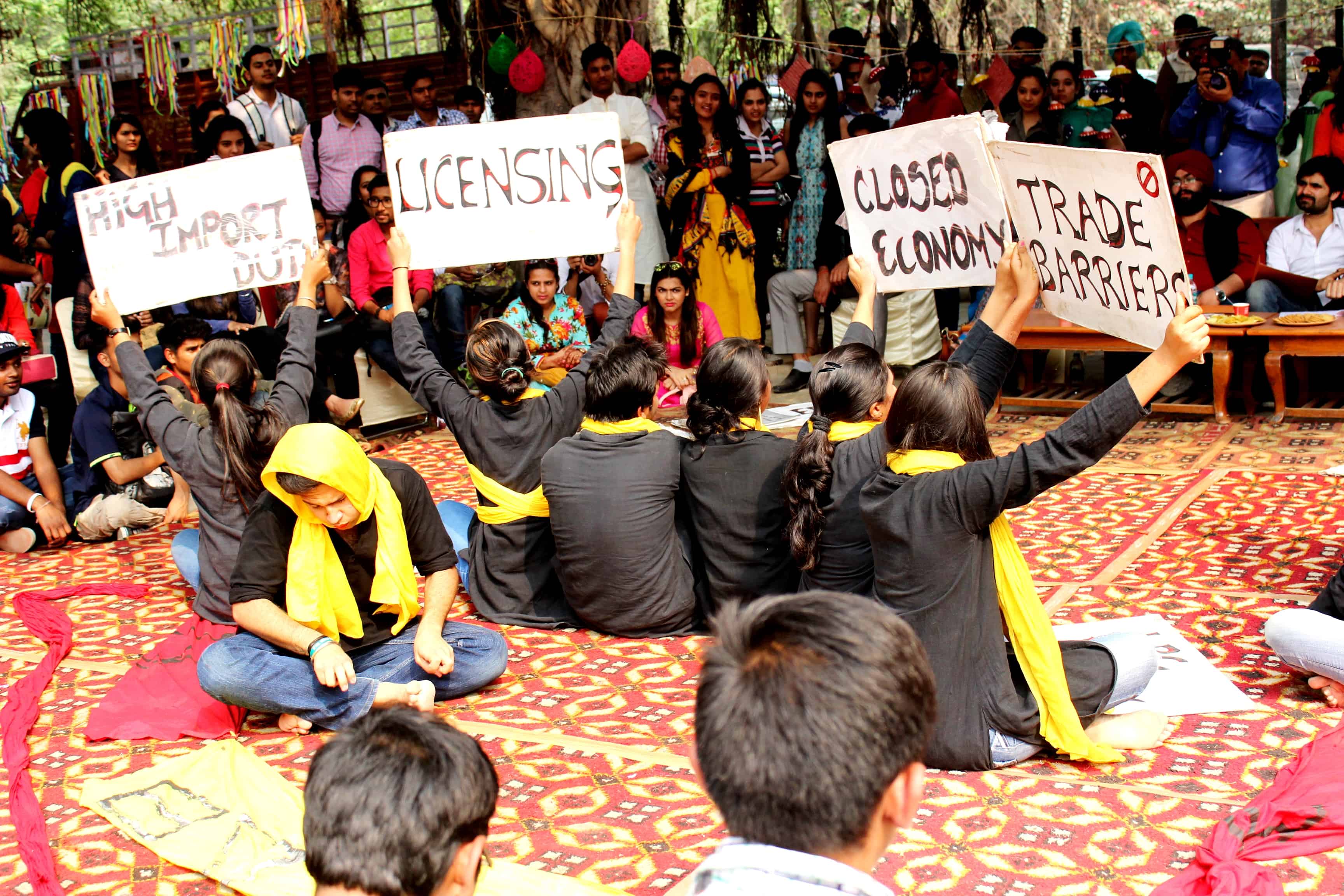 The principal of the college Mr. P.K. Khurana was present in all the events, and presented an honorary amount to all the teams participating.
Featured Image Credits- Sahil Chauhan for DU Beat
Image Credits- Sahil Chauhan for DU Beat
Sudisha Misra [email protected]
]]>