The Western Music Society of Kamala Nehru College, Zephyr organised 'Rhythm and Blues', an inter college western music competition as a part of the college's annual cultural fest, Ullas. The competition was held on the 20th of February in the college's auditorium, starting from early afternoon and ending around 6 pm.
The competition was divided into three categories, namely the solo, duet and group singing competitions.  The judges for the event were Peggy Mohan, who teaches western music at Vasant Valley school and Bada Kinty, an alumnus from the college.
The competition kicked off with the Solo category, with Kanika Malhotra from Shri Ram College of Commerce taking the stage. In all, there were 15 participants from colleges across Delhi University and a few from other universities too. Arushi Gupta from Gargi College sang 'Feeling good' while Jilian from Jesus and Mary College had the audience swinging to 'Love on top' by Beyonce.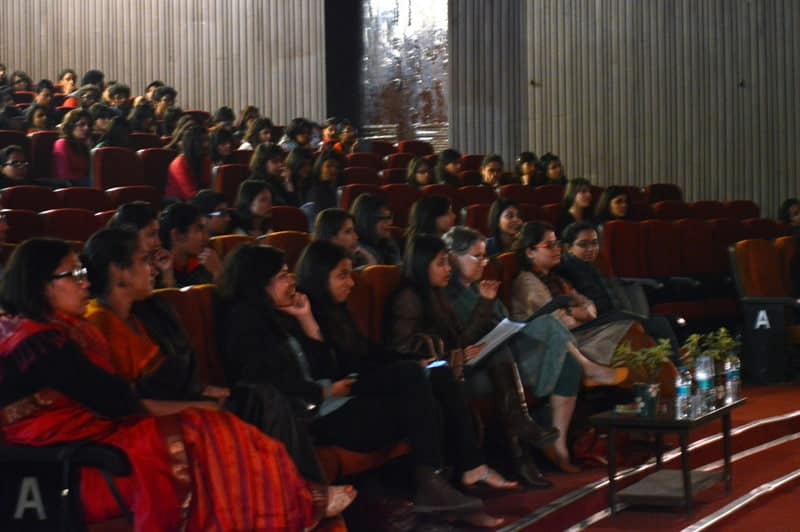 The Duet category had 8 participants with students representing the western music societies of their respective colleges. This category saw some truly beautiful renditions of classic songs like 'Somewhere over the rainbow', which was sung by two students from Lady Shri Ram College.
Finally, the Group singing category kicked off with SRCC's western music society, Catharsis taking the stage. They started off by singing the 'Banana song' from Despicable Me 2, which was well received by the audience. Their medley too, was energetic with recent hits like Royals by Lorde. Next up were Gargi College and Miranda House with medleys of songs like 'Bridge over troubled waters' and 'Voulez-vous'. CBS's team, Dhwani had the crowd hooting with a medley of Micheal Jackson hits like 'Thriller' and 'They don't really care about us'. The audience's favourite seemed to be team Echo from JMC, for their performance was extremely enthusiastic, with a blend of numerous songs ranging from 'Footloose' and 'Somebody to love' by Queen  to 'Wings' by Little Mix.
The event came to an end with the judges talking about the various criteria used for evaluation. 'Anything that wakes the judges up is way ahead of the pack already!' said Peggy Mohan. After that, the results were finally declared. Nirupan Sinha from Hansraj College came first in the Solo category, followed by Sri Aurobindo College and Hanita Bhambri from CBS. The Duet competition saw LSR bag the first prize while Sri Aurobindo College and Kamala Nehru College came second and third respectively. The Group category was won by Echo from JMC, followed by Dhwani from CBS and Crescendo from Sri Venkateswara College. SRCC's group performance also received a Special Mention by the judges.
We leave you with a clip from Nirupan's performance!
Image  credits: Mugdha Dúinn
Full coverage of Ullas 2014 | See pictures of Ullas 2014 on our Facebook album