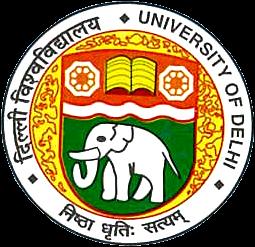 The inter-college Delhi University Men's Volleyball Tournament was hosted by Ramjas College this year. Starting on 25th February, this week long tournament will end on 7th March. The matches take place in the sports complex of the college, from 9-30 am and go on till 5 pm.
Last year, the tournament was won by IGI and was hosted by PGDAV. With 33 participating teams this year and referees from the Delhi Volleyball Association, the tournament promises to be competitive to the core. Although it is a DU event, Ramjas has decided to give away trophies for 1st, 2nd and 3rd positions since it is the host college.
One of the participating teams has commented that the event is so well organised that it "feels like the nationals". This is credited to Dr. M. Chakravorty, the Sports Head of Ramjas. It is because of her that the condition of sports in this college is much better than in the others. Apart from the courts and lawns being well maintained, Dr. M. Chakravorty organises many more competitions.
On 1st March, there is an athletics meet for the visually challenged. The notice on the notice board was also in Braille. The event includes various races, tug-of-war and throw-ball. Table tennis and chess intra-college tournaments have already taken place and after the mid semester break, there will be football and basketball events.
Dr. Chakravorty says that these children are all her students and she loves to do so much for them. Her passion is quite evident in the way she was telling us about the different types of races she had structured in the college. To name a few, there is a tortoise race, a 'mummy' race, a 'pagdi-bandho' race and a banana race. The participation is by both students as well as teachers.
This dynamic woman has definitely changed the outlook of sports for the students of Ramjas College.
Surbhi (surbhig@dubeat.com)